4 — 5 May 2019 | Geneva, Switzerland
The WCRP Implementation and Transition Meeting was a 2-day meeting held immediately prior to the 40th Session of the WCRP Joint Scientific Committee (JSC). Meeting attendees were drawn from across the WCRP community and were tasked with developing and agreeing on the process of production of the WCRP Implementation Plan and the transition to a new structure of operating within WCRP. This included an agreement on the outline of the Implementation Plan, as well as the consultation process and a timeline for development. The attendees developed a short transition plan that was reported to the JSC Session, and to the WMO Congress and other co-sponsors subject to JSC approval.
Attendance is by invite only.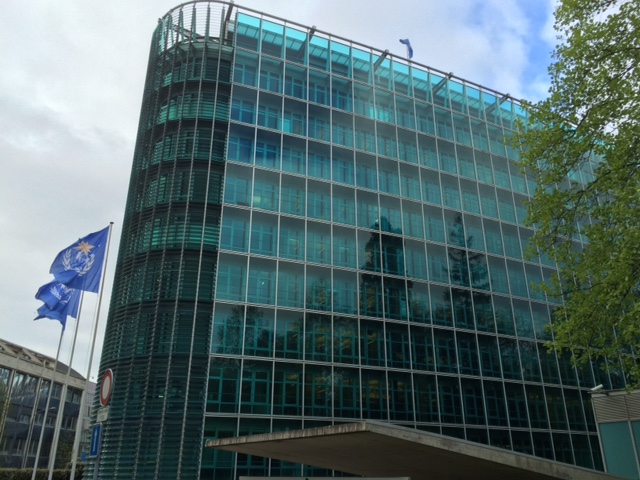 WMO Building in Geneva. Photo: N van der Wel