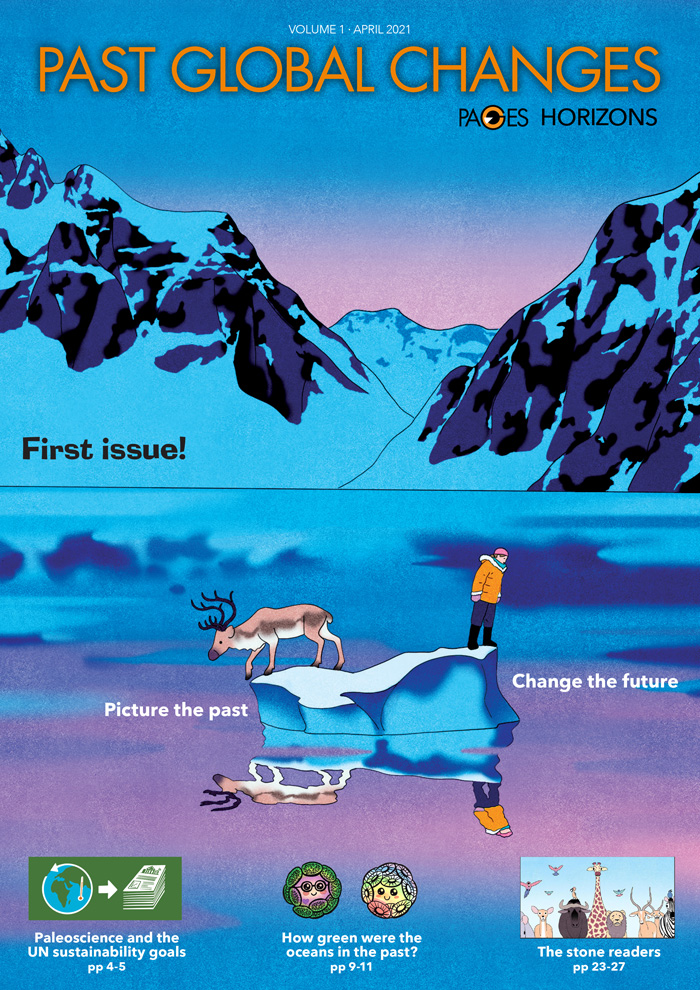 The Past Global Changes (PAGES) project is pleased to announce a new paleoscience magazine for teenagers and young adults.
Past Global Changes Horizons highlights science of the past, written in an easy to understand, visual format, for those interested in, and wanting to learn more about, environmental issues and global climate change. Each of the 18 contributions addresses a scientific question and includes appealing and understandable figures or images, without sacrificing scientific rigor.
Please click the heading above to read more.
The second session of the WCRP Climate Research Forum "Climate research priorities for the next decade" was held successfully on April 7, 2021. The forum focused on the Eastern Asia region. It began with an overview of WCRP from the Vice Chair of the...
The WCRP Open Science Conference 2023 will bring together diverse research communities, programmes and partners to discuss the latest developments in climate science, with an emphasis on science-based information for decision making. WCRP is looking at...
We are pleased to announce the WCRP-WWRP Symposium on Data Assimilation and Reanalysis to be held in Bonn (Germany), 13-18 September 2021 alongside the 2021 ECMWF Annual Seminar on Observations. The event is kindly organized by Deutscher Wetterdienst...
Ocean issues are gaining visibility due to various organizational and political developments at the international level. The World Climate Research Programme, co-sponsored by WMO, IOC-UNESCO and International Science Council (ISC), offers a prime...
CliC is now launching an open call for chair nominations. Self-nominations are encouraged. Please fill in this form and send to info@climate-cryosphere.org not later than April 16th 2021.
The Report of the Extraordinary Session of the Joint Scientific Committee, held late in 2020, is now available online.