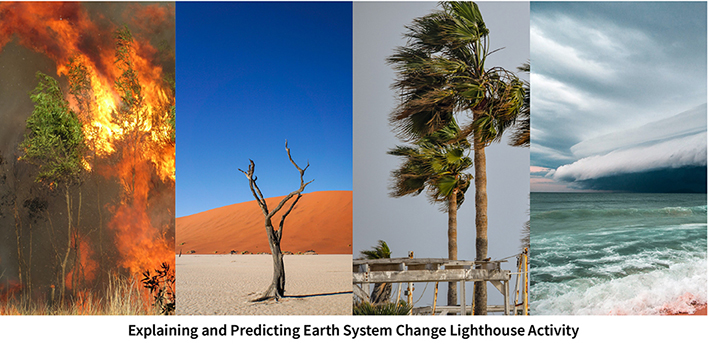 The WCRP Explaining and Predicting Earth System Change Lighthouse Activity invites interested researchers to apply for positions in its Scientific Steering Group and their three Working Groups.
The overarching objective of this Lighthouse Activity is to "design, and take major steps toward delivery of, an integrated capability for quantitative observation, explanation, early warning, and prediction of Earth System change on global and regional scales, with a focus on multi-annual to decadal timescales." This includes three main themes, which are developed by three Working Groups; the bullet points indicate specific topics of interest to each group:
WG1: Observing and modelling Earth system change
WG2: Integrated attribution, prediction, and projection
WG3: Assessment of current and future hazards
Check on the full call that contains the link for the application form:
Deadline for applications: 15th March 2022.
We are profoundly saddened to learn of the passing of Dr Lisa Goddard. Our thoughts are with her, family, friends and many colleagues from around the world.
we are inviting the community to take part in the "CMIP Community next steps survey". It is your chance to help us shape the future of CMIP! https://www.wcrp-climate.org/cmip-survey
The Risk Modeling and Insurance Working Group of the Knowledge Action Network on Emergent Risks and Extreme Events (Risk KAN) is organizing a three-day workshop to bring together scientists and practitioners in the field of modeling risk in human and...
The latest edition of GEWEX Quarterly is now available on Gewex website: https://www.gewex.org/resources/gewex-news/
The Safe Landing Climates Lighthouse Activity, partnering with AIMES and the Earth Commission, has four exciting discussions planned for early 2022. Join us for talks on the role of permafrost, ice sheets, ocean, and monsoons in tipping elements,...
NOAA's 2021 Arctic Report Card documents the numerous ways that climate change continues to fundamentally alter this once reliably-frozen region, as increasing heat and the loss of ice drive its transformation into a warmer, less frozen and more...