Science Highlights
25 January 2021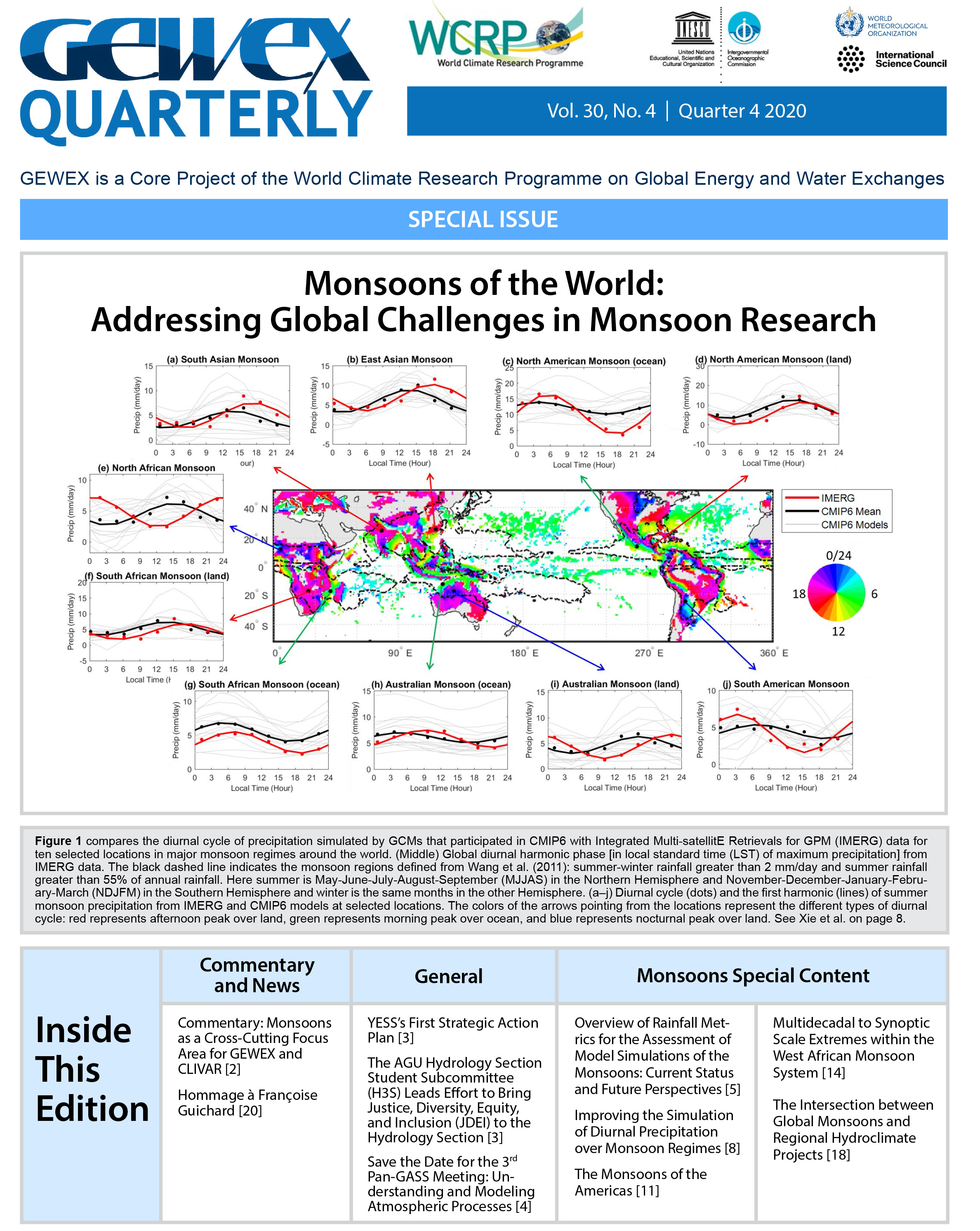 A special issue of GEWEX newsletter GEWEX Quarterly on monsoons was released in late December 2020.

This issue highlights monsoons around the world and evaluates the challenges and progress in monsoons research.
To know more, click the heading above
In the past 15 years the media impact of the annual Global Carbon Budget has increased significantly. However, as the narrative on the global emissions trajectory starts to change, and the demand for scrutiny of emissions reduction efforts increases,...
The Subseasonal to Seasonal Prediction Project (S2S) Project is looking for a contractor to set up and implement a competition platform on the Renkulab facility hosted by the Swiss Data Science Center at ETH Zürich and EPFL. For more information, click...
WCRP and Future Earth have agreed to strengthen their partnership to jointly address the most pressing societal questions associated with climate and environmental change. For more information and the full Joint Statement, click the heading above.
Veronika Eyring, Chair of WCRP's Coupled Modelling Intercomparison Project (CMIP) Panel has been selected as a recipient of the 2021 Gottfried Wilhelm Leibniz Prize