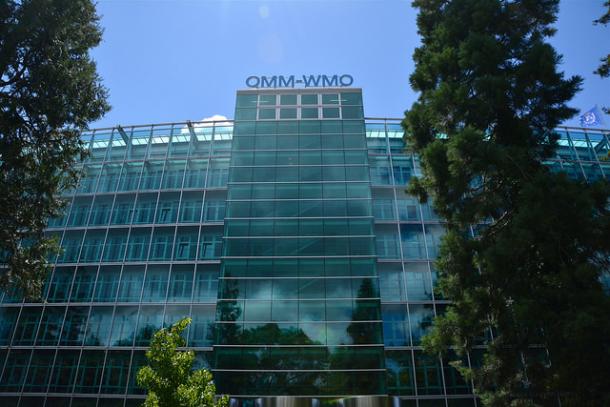 The World Meteorological Organization is calling for applications for membership of its proposed Scientific Advisory Panel. The deadline for nominations and self-nominations, to be addressed to the WMO Secretariat, is 31 May. Click the headline for details.
The registration and abstract submission for the 4th International Conference on Regional Climate (ICRC)-CORDEX 2019 are now open. The conference will take place from 14-18 October 2019 in Beijing, China.
Early results of the 6th phase of the Coupled Model Intercomparison Project (CMIP6) are now available and were discussed at the first CMIP6 Model Analysis Workshop held recently in Barcelona. For more information, please click the heading above.
Registration is now open for the Science Policy Forum, which will take place on 13 – 14 May in Geneva, as part of the preparatory meetings for the Global Platform for Disaster Risk Reduction. Please click the heading above for more information.
On the occasion of its 40th Anniversary, the WCRP will be coordinating a Climate Science Week at the AGU Fall Meeting 2019. To find out how to get involved, please click the heading above.
WMO released the Statement on the State of the Global Climate in 2018. Click the headline for details.
The deadline for applications for the Institute of Advanced Studies in Climate Extremes and Risk Management will now close on 11 April 2019.  The school will take place from 21 October to 1 November 2019 at Nanjing University of Science and Technology...
The Advanced School and Workshop on American Monsoons will take place from 19-24 August 2019 in São Paulo, Brazil. It will bring together scientists and students to present and discuss research on the American monsoons and their role in the global...
Abstract submission and registration are now open for the CORDEX ICRC-2019 conference. Click the headline for details.