AGU Fall Meeting 2019, 7 December 2019
Deadline for applications now extended to 21 September 2019
Under the auspices of the WCRP Climate Science Week at the AGU Fall Meeting 2019, this Joint Early Career Researcher Workshop will bring together students and early career researchers to discuss a joint perspective on the water cycle and governance under climate change. Applications to attend the workshop are now open and will close on 21 September 2019. More information and the application form can be found on the Early Career Researcher Workshop webpage.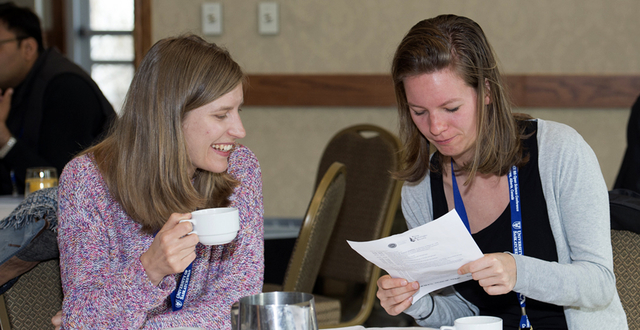 Image credit: Early Career Researchers at GEWEX OSC, Canmore 2018: GEWEX and Pam Doyle
Karl Taylor, major figure behind WCRP's Coupled Model Intercomparison Project (CMIP), has been elected fellow of the American Geophysical Union (AGU). Click the headline for details.
WCRP's International CLIVAR Project Office (ICPO) is inviting applications for a Administrative Assistant position. Click the headline for details.
WCRP has been working with the Transdisciplinary Research Oriented Pedagogy for Improving Climate Studies and Understanding (TROP ICSU) since early 2018, to further their mission of collating and curating digital/ICT-based teaching resources that...
We are delighted to announce that Dr. Wiebke Schubotz has been appointed as the second science coordinator of the WCRP Coordination Office for Regional Activities (CORA). To learn more click the headline above.
This workshop on 9-11 September 2019 (UK) will discuss the needs, state of the art and vision for a space-based climate observing system. For more information, please click the headline above.
Nominations are now open for the 2019 edition of the WCRP/WWRP International Prize for Model Development and the WCRP/GCOS International Data Prize. Click the headline for details.