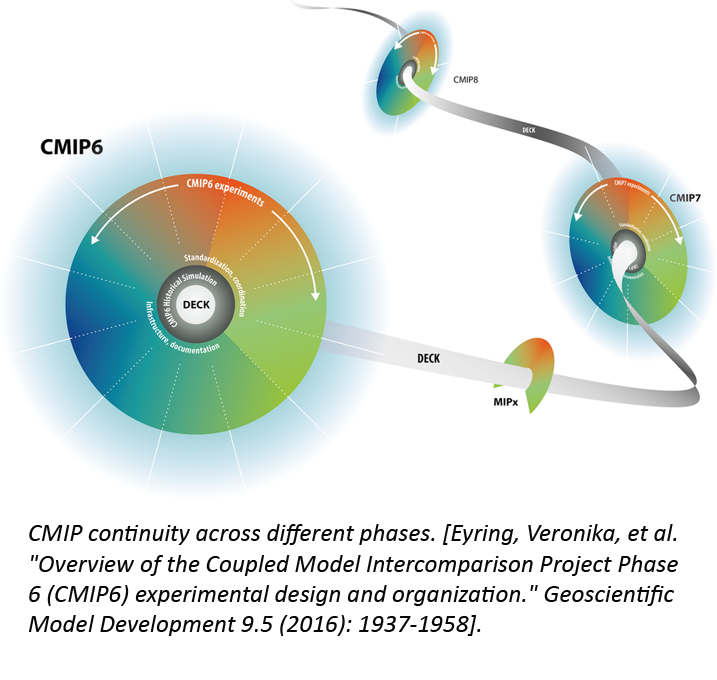 Today, CMIP is highlighted at the ESA's Living Planet Symposium 2022 where CMIP's evolution, its continued policy decision support, and the challenges and opportunities at the interface of the Earth Observation and modelling communities will be discussed.
To learn more, click the heading above.
The WMO State of the Global Climate report complements the IPCC Sixth Assessment report, which includes data up to 2019. Click the heading above to find out more.
A current and former JSC members, Pierre Friedlingstein and Carlos Nobre respectively, elected as Fellows of the Royal Society, UK, Click the heading above to find out more.
We are delighted to announce that the WCRP Academy has opened a call for nominations to its Steering Group. For more details, click the heading above.
According to the Global Annual to Decadal Climate Update issued by WMO, there is a 50:50 chance of the annual average global temperature temporarily reaching 1.5 °C above the pre-industrial level for at least one of the next five years, Click the...
12 May 2022 at 10:30 CEST: We warmly invite you to attend the next webinar in the 'Tipping elements, irreversibility, and abrupt changes in the Earth system' Discussion Series. For more information, click the heading above.
The WCRP My Climate Risk Regional Hub for the Hindu Kush Himalaya under ICIMOD's Himalayan University Consortium's (HUC) is organizing a webinar to highlight this gap between the risks from climate change estimated by global models and how the risks are...
The second Model Hierarchies workshop will be held 29 August - 1 September 2022, at Stanford, CA (USA). Registration and abstract submission are open. Click the heading above to find out more.
The International CLIVAR Climate Dynamics Panel (CDP) plans to organize workshops annually. Click the heading above to find out more