WCRP News Articles
27 July 2020
WCRP is evolving to ensure that the Programme is fit for purpose and fit for the future. WCRP Chair, Detlef Stammer, and Vice-Chair, Helen Cleugh, explain where we are at with implementing the new WCRP Strategic Plan and outline the opportunities that will arise in the coming months. To learn more, click the heading above.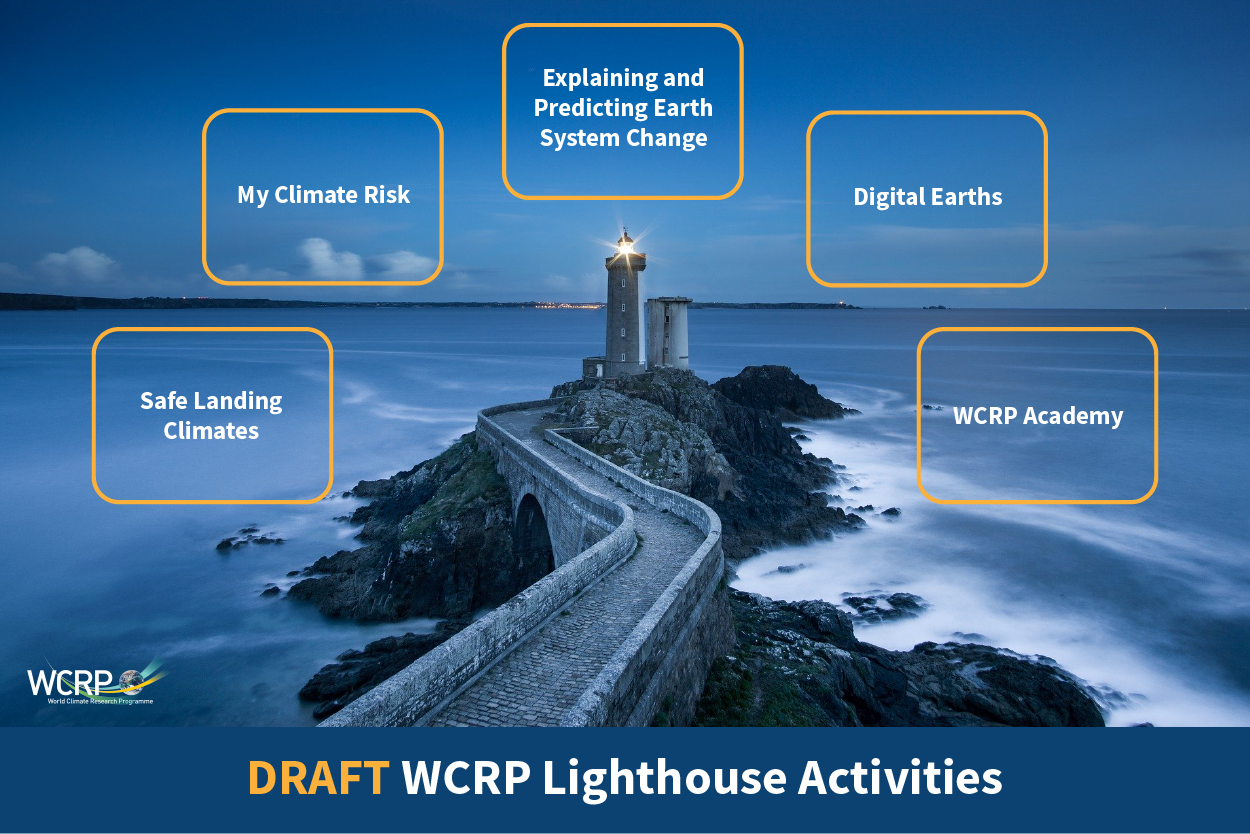 WCRP researchers have published what is being hailed as a landmark publication on climate sensitivity. The work, undertaken as part of WCRP's Grand Challenge on Clouds, Circulation and Climate Sensitivity, brought together an international team of...
A new article, published in the Bulletin of the American Meteorological Society reviews the current knowledge on detection, attribution, and projection of global and regional monsoons under climate change. For more information, click the heading above.
Each year WCRP, together with its partners the World Weather Research Programme (WWRP) and the Global Climate Observing System (GCOS), awards two prizes for notable achievements in data and model development. For more details, click the heading above.
We are very sad to learn of the passing of Arthur (Art) Alexiou on 16 June 2020. The Intergovernmental Oceanographic Commission (IOC) has published an obituary outlining some of Art's many achievements and honours on the UNESCO website. 
A new open-access book provides a compelling scientific account of the influence of human activities on key aspects of the regional climate of the Indian subcontinent, the adjoining Indian Ocean, and the Himalayas. To find out more, click the heading...
A rapidly arranged international virtual symposium will take place in early August to examine the role of a range of environmental variables in the COVID-19 pandemic. For more information click the heading above. The abstract deadline is 10 July 2020.
A new article published in Science Advances reviews and synthesizes the latest developments in equilibrium climate sensitivity (ECS) and transient climate response (TCR) values in WCRP's Coupled Model Intercomparison Project (CMIP). To learn more click...
The Allianz Climate Risk Research Award supports scientific research that improves our understanding of climate change-related risks. For more information, click the heading above. The deadline is 31 August 2020.