The My Climate Risk (MCR) - Ateneo de Manila University (ADMU) Regional Hub, through the Ateneo Institute of Sustainability, invites you to the first of two online webinar series, "Climate Voices on the Ground: Perspectives from Different Sectors", which seeks to foster discussion on the contexts and experiences of climate change among different communities and stakeholders. This first series will take place on three successive Fridays in October 2022 (14, 21, and 28 October) at 8:00-9:30 AM UTC. More information is available here.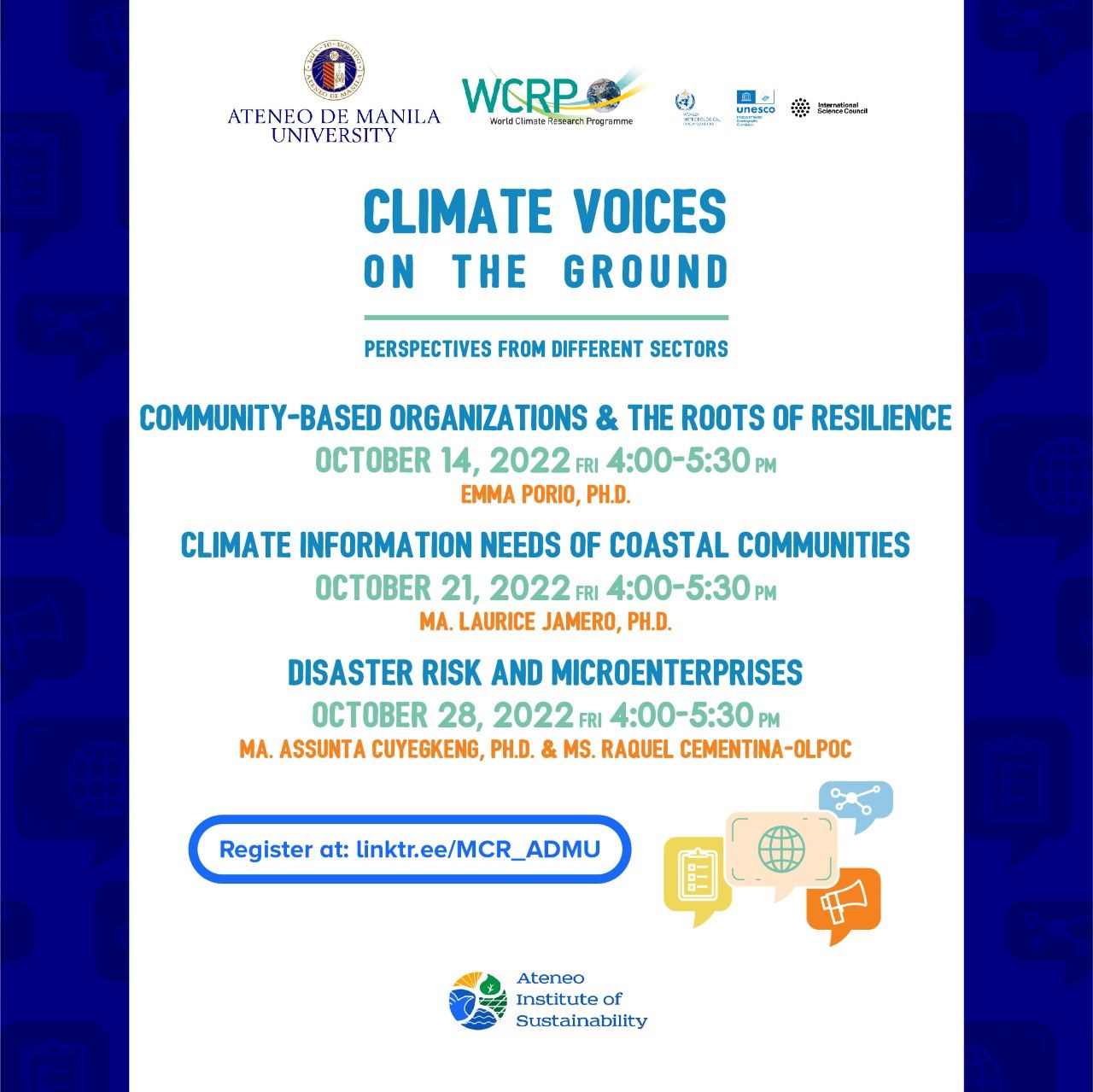 The report, United in Science, shows that greenhouse gas concentrations continue to rise to record highs. Click the heading above to find out more.
Two opportunities to contribute to CMIP7 : Priority Variables Consultation and Open call for CMIP7 Task Teams. Click the heading above to find out more.
Call for proposals for poster cluster topics & side events at WCRP OSC 2023 are open. Click the heading above to know more.
Registrations are open for the APPEAR virtual workshop organised under the new WCRP Earth System Modelling and Observations (ESMO)
This call invites the community to nominate candidates to become members of the RIfS SSG.
Secure your ticket for the 7th SPARC General Assembly from 24th to 28th October 2022.