4-6 August 2020
An international virtual symposium on drivers, predictability, and actionable information
Under the auspices of WMO, sponsored by the Group on Earth Observation (GEO) Health Community of Practice, hosted the American Geophysical Union, and in partnership with several international and regional research organizations and entities from Africa, Asia, Europe, South America and the USA, a rapidly arranged international virtual symposium will take place in early August to examine the role of a range of environmental variables in the COVID-19 pandemic. For more information click the heading above. The abstract deadline is 10 July 2020.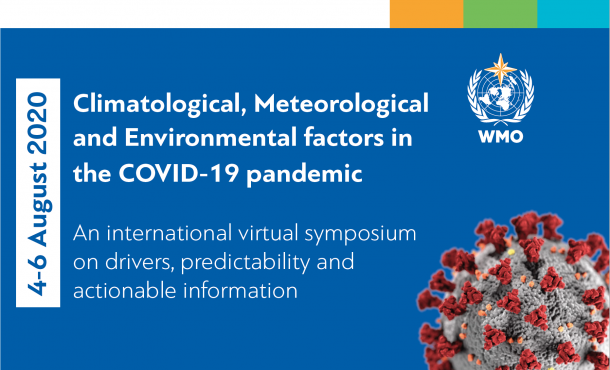 A new article published in Science Advances reviews and synthesizes the latest developments in equilibrium climate sensitivity (ECS) and transient climate response (TCR) values in WCRP's Coupled Model Intercomparison Project (CMIP). To learn more click...
The Allianz Climate Risk Research Award supports scientific research that improves our understanding of climate change-related risks. For more information, click the heading above. The deadline is 31 August 2020.
A recent article by Ben Smith and others in Science uses Satellite laser altimetry to show the extent of ice sheet mass loss since 2003. To find out more, click the heading above.
The WCRP Coordinated Regional Climate Downscaling Experiment (CORDEX) Scientific Advisory Team has developed a draft experiment design document for the CORDEX CMIP6 downscaling efforts. Click the heading above to find out more.