The International Science Council (ISC) has issued a call for inputs to shape a priority action agenda for science - a global call for priorities for science. The aim of the call is to identify priorities for game-changing action in two related domains: Science for sustainability transformations and transformations of science systems. The deadline for contributions is 2 October 2020. You can find the survey on the ISC website.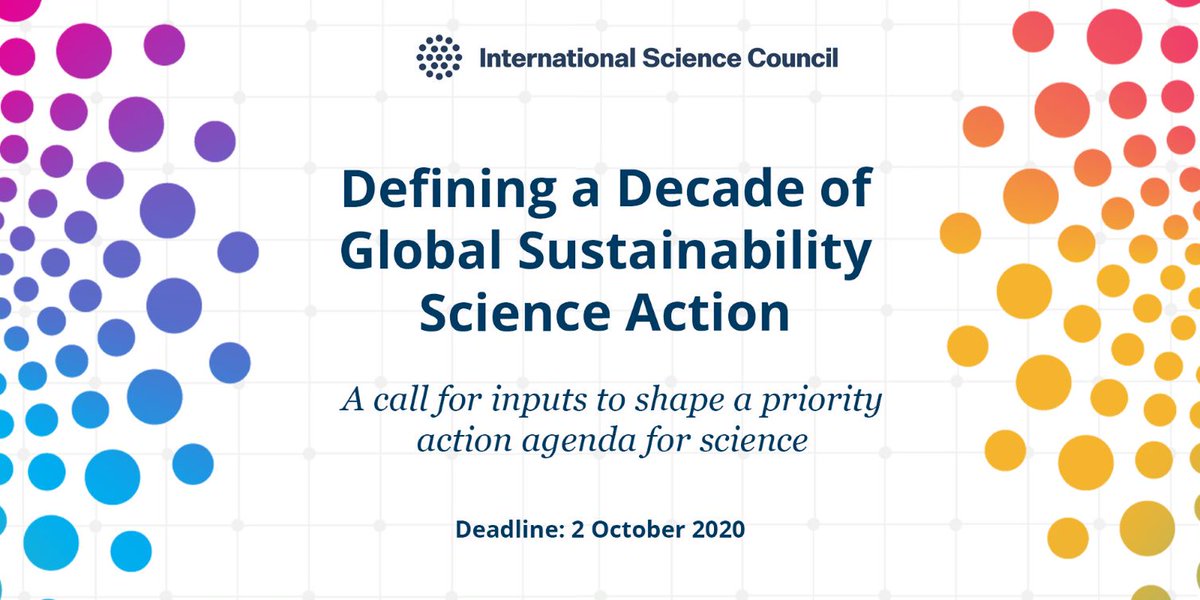 The United in Science Report, released today by the United Nations Secretary-General, contains important contributions from the WCRP community - especially from the WCRP Grand Challenge Near-Term Climate Prediction. To discover more, click the heading...
The Surface Ocean - Lower Atmosphere Study (SOLAS) Indian Ocean Meeting will be held online on 30 September 2020. Register by 27 September 2020. To learn more, click the headline above.
The first publication of a comprehensive Earth Energy Imbalance (EEI) has just been published by von Schuckmann and others in Earth System Science Data (ESSD). For more information, click the heading above.
There are still a few weeks to nominate a colleague for significant achievements in data and model development. Nominations will close on 30 September 2020. For more details, click the heading above.
The WCRP CORDEX Science Advisory Team invites you to submit proposals for Flagship Pilot Studies (FPS). These are targeted experimental setups that address CORDEX Scientific Challenges (image below). For more information, click the headline above. The...
WCRP is shocked and saddened to hear of the passing of Konrad 'Koni' Steffen. He was an inspiration and friend to so many in WCRP, especially through his longstanding contributions to the Climate and Cryosphere (CliC) Program. Click the heading above to...
The Climate Service Center Germany (GERICS) invites applications for a Scientific Coordinator to promote and help coordinate regional activities across the range of WCRP science. To find out more, click the heading above.
WCRP is evolving to ensure that the Programme is fit for purpose and fit for the future. WCRP Chair, Detlef Stammer, and Vice-Chair, Helen Cleugh, explain to the community where we are at with implementing the new WCRP Strategic Plan and what...