WCRP Elements and Structure Workshop
23 — 25 March 2020 | Washington DC, USA
Kindly hosted by the US Climate Variability and Predictability Program (US CLIVAR) and the National Oceanic and Atmospheric Administration (NOAA).
---
After careful consideration, the WCRP leadership has decided to cancel this workshop due to the travel restrictions and health implications of the Coronavirus Disease (COVID-19).
This was a very difficult and long-discussed decision that was not made lightly, but we are unanimous in our view that it is the right decision because of our concern for the health and wellbeing of all of the WCRP family and their relatives and friends. We will explore and develop other ways to continue the discussions and consultation on the implementation of the WCRP Strategic Plan.
---
As part of the implementation of the WCRP Strategic Plan 2019-2028, representatives from across the WCRP community are invited to attend a workshop to identify the elements of a new WCRP structure that are needed to deliver on the WCRP Strategy and address the fundamental science questions and lighthouse activities identified during the WCRP Flagship Workshop that was held in February 2020.
The new WCRP structure should be organized to facilitate the search for answers to the overarching goals. Part of the second workshop may also focus on consolidating the output of the Flagship Workshop, with the opportunity for community input in between the two workshops, before the elements are identified.
Schedule overview
The workshop will begin on Monday 23 March 2020 at 8:30. It will end on 25 March 2020 at 13:00. There will be a reception on the evening of Monday 23 March 2020.
Documents
Location
US Climate Variability and Predictability Program
1201 New York Ave NW, 4th Floor, Washington DC 20005
Nearby airports
Ronald Reagan Washington National Airport
Washington Dulles International Airport
Guide on getting to and from the airports: Guide to Washington, DC-area airports
Accommodation
A list of nearby hotels for participants to consider:
Attendance is by invite only.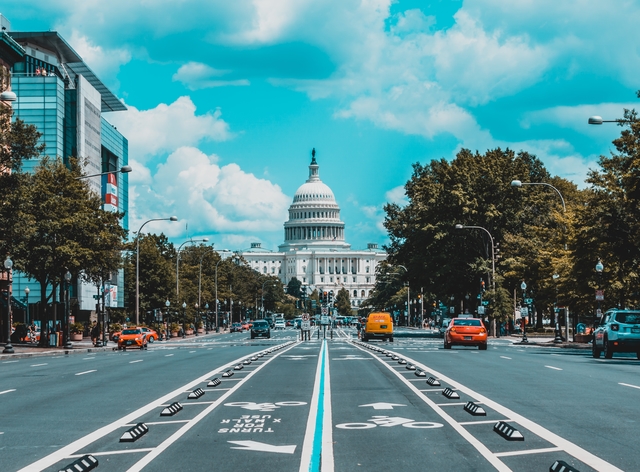 Photo by Jorge Alcala on Unsplash