WCRP is organized as a network of core and co-sponsored projects, working groups, and cross-cutting initiatives.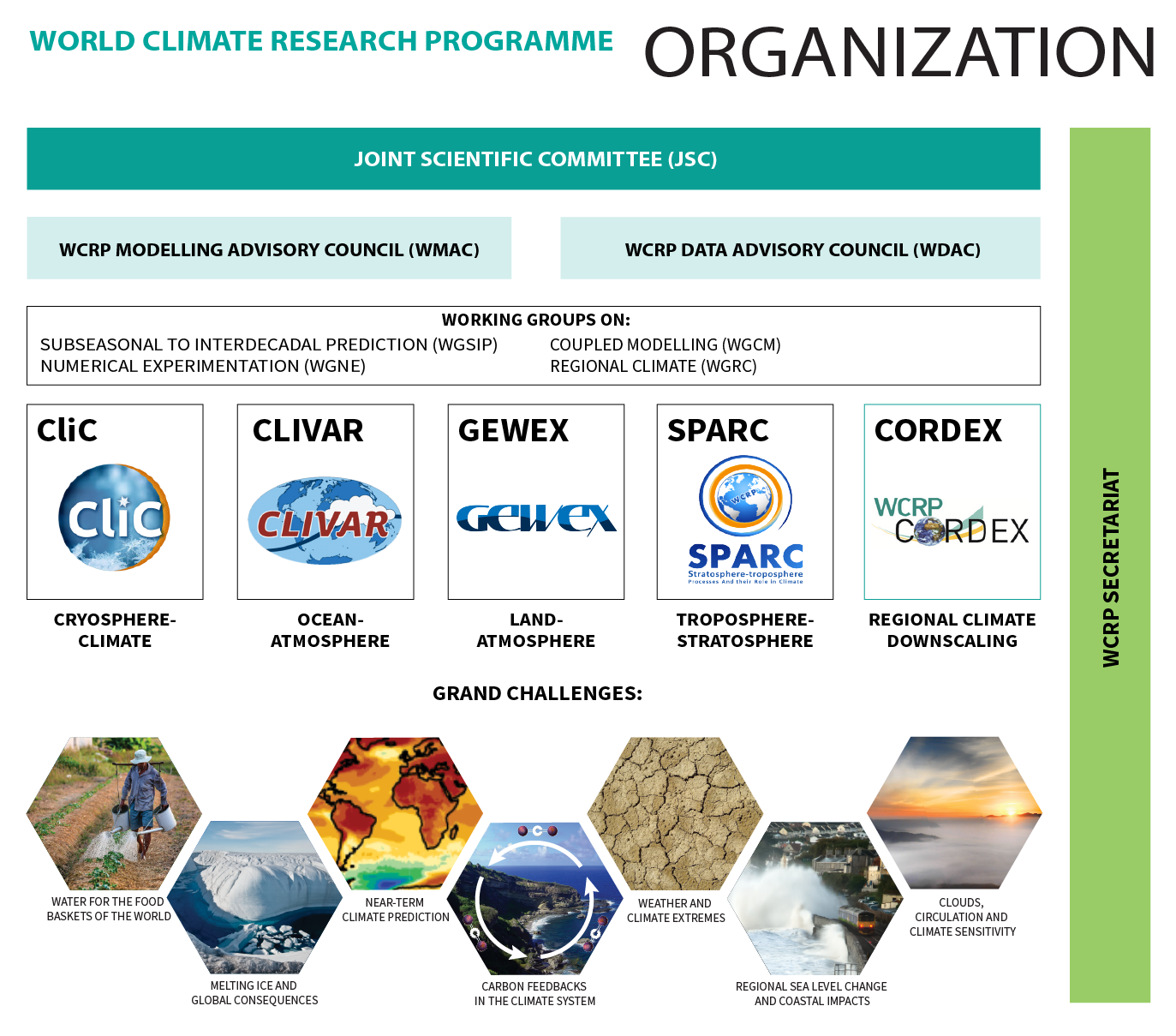 The organizational structure consists of:
Note: the Advisory Councils WCRP Modelling Advisory Council (WMAC) and the WCRP Data Advisory Council (WDAC) transitioned into the Earth System Modelling and Observations Core Project in 2021. A Regional Information for Society Core Project was launched at the same time. This page will be updated soon.