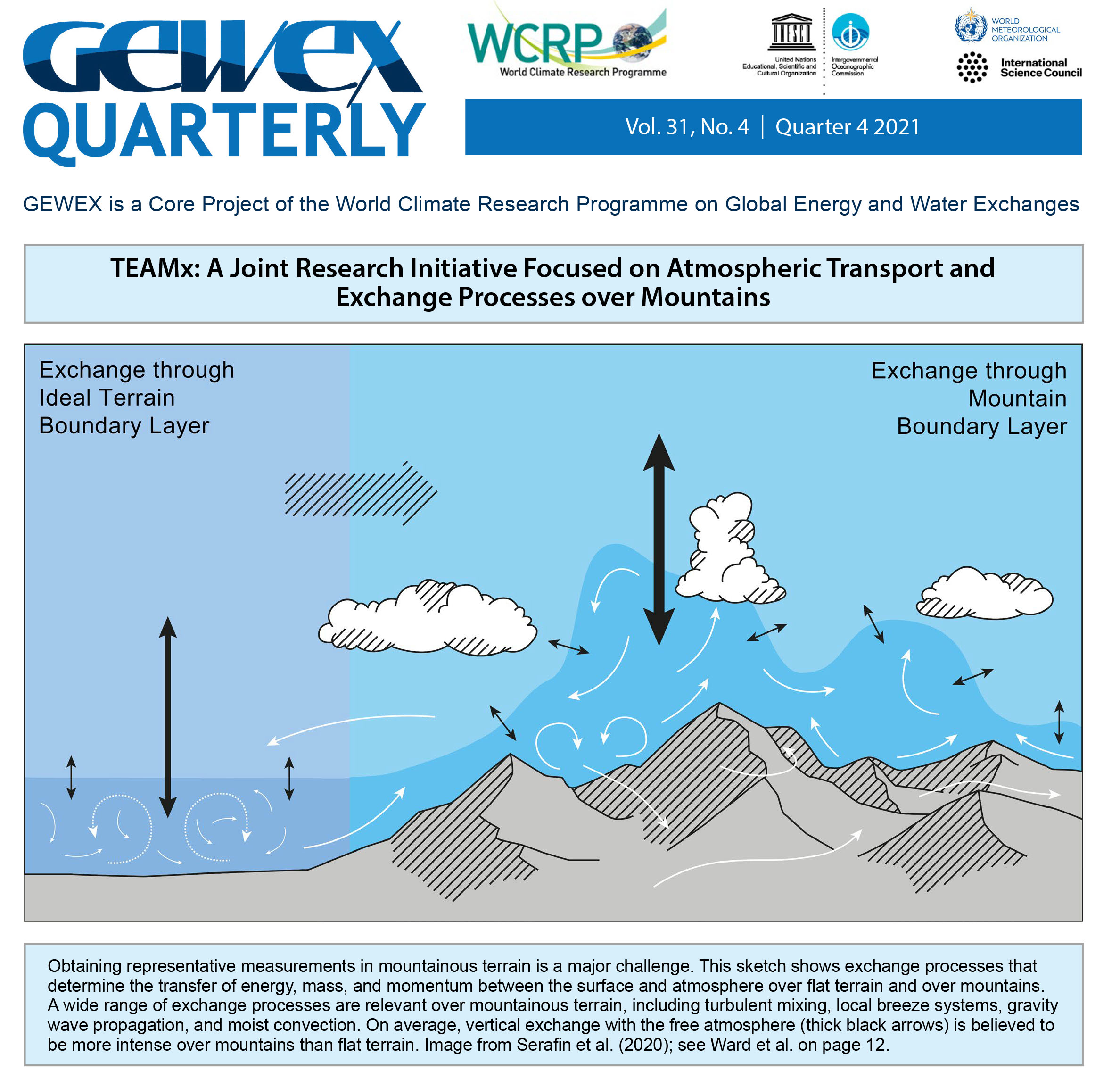 The latest edition of GEWEX Quarterly features articles on:
The Digital Earths LHA invites GEWEX community to engage in the task of describing and predicting the Earth in detail
Modelers and mathematicians collaborate to improve numerical accuracy of atmospheric physics parameterizations in models
Introducing TEAMx
A summary of the field campaign phase of LIAISE
Looking at how synergistic Earth observing systems can aid precipitation assessment in high latitude and cold regions
... and many other articles
To read the Gewex Quarterly, click here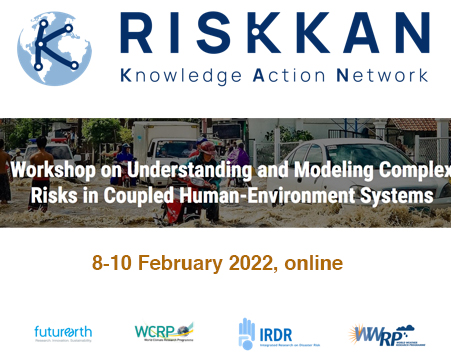 The Risk Modeling and Insurance Working Group of the joint Future Earth, WCRP, IRDR, WWRP "Knowledge Action Network on Emergent Risks and Extreme Events" (Risk KAN) initiative organizes a three-day workshop on Understanding and Modeling Complex Risks in Coupled Human-Environment Systems to bring together scientists and practitioners in the field of modeling risk in human and environmental systems. The workshop will be held online from 8 to 10 February 2022.
Sessions
Day 1: Systemic Risks
Day 2: Advances in Modelling Socio-Economic Impacts
Day 3: Resilience and Adaptation
Deadlines
Abstract submission: 15 Aug 2021 – 15 October 2021

Abstract acceptance: 1 December 2021

Registration: 1 December 2021 – 31 January 2022
To know more about the workshop and to submit an abstract, click here.

In a comprehensive review, the SPARC Reanalysis Intercomparison Project (S-RIP) activity has conducted a coordinated intercomparison of reanalysis data sets with respect to key diagnostics. The results can be used to provide guidance on the appropriate use of reanalysis products in scientific studies of relevance to SPARC and beyond.
The SPARC Reanalysis Intercomparison Project (S-RIP) Final Report, is an early online release of the final report of the SPARC S-RIP Activity. This version has been reviewed in a blind peer-review process, and type-setting has been done to produce this early version of the report. The editorial work that remains to be done will not change the content of the report.
To read the early online release of the S-RIP Final Report, click here.