8 December 2019
AGU Fall Meeting, San Francisco, USA
The World Climate Research Programme (WCRP) was founded in 1980. Over the next decades, WCRP would bring scientists together to address the most challenging questions about our climate and ensure that the best climate science is available for the benefit of society.
The years 2019 and 2020 will be both a time of celebration, looking back at the many success stories of WCRP, and a time to refocus and look to the future. We invite you to take part in our event to celebrate 40 years of WCRP climate science. The symposium will include keynote talks and will officially launch a new phase of WCRP Science.
Please save the date and more details of how to register will appear here in due course.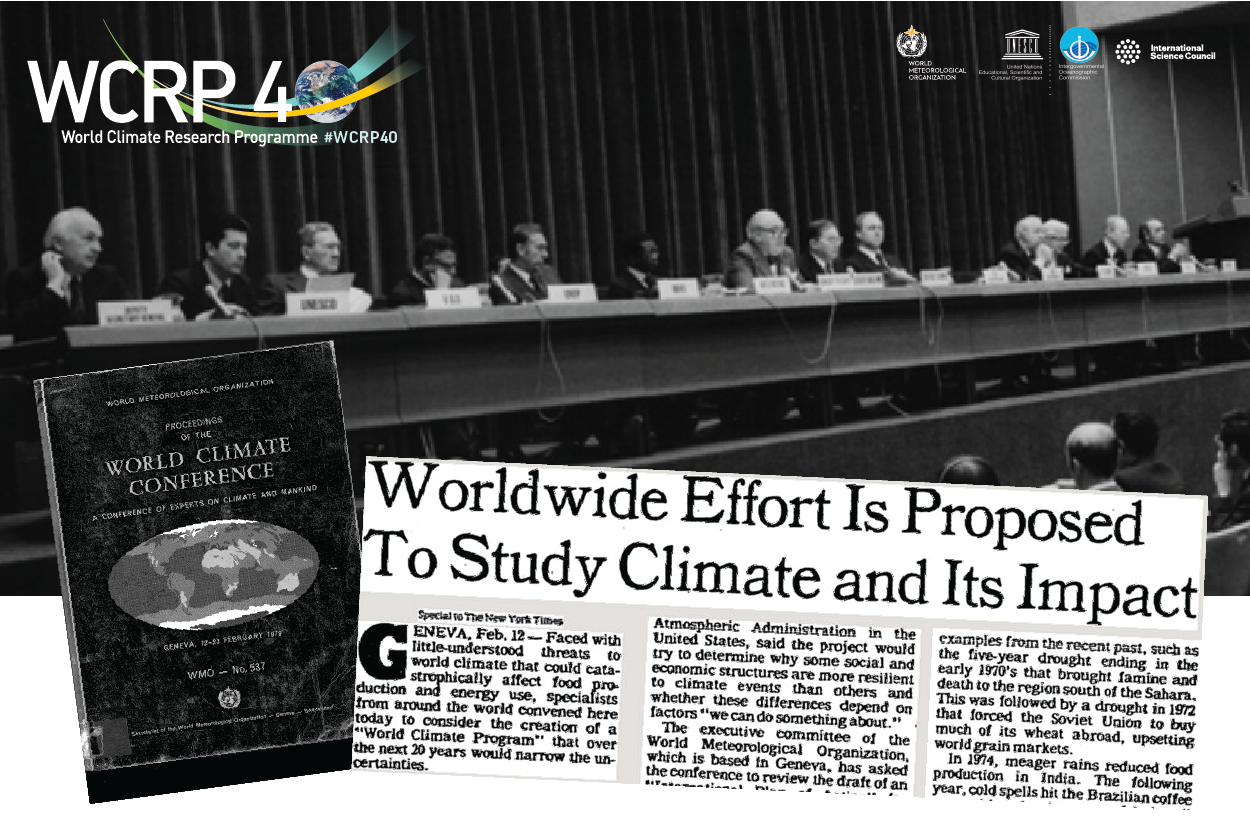 Image: Opening of the World Climate Conference 1979 (WMO), cover of the resulting report (WMO) and a news snippet about the conference in the New York Times.