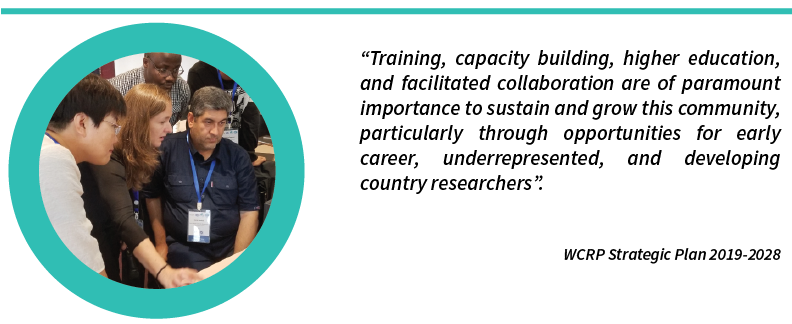 Water Cycle in a 1.5° Warmer World: Interdisciplinary Approaches
Saturday, 7 December 2019
The objective of this 4-hour workshop is to bring together students and early career researchers to discuss a joint perspective on the water cycle and governance under climate change, from fundamental processes to societal impacts. Special emphasis will be put on proposing an early career roadmap to address the future of research on water issues in an interdisciplinary manner. The workshop will further serve to identify research topics in which early career researchers could develop their career paths.
This workshop is jointly organized by the Young Earth System Scientists (YESS) community, the Young Hydrologic Society (YHS) and the Association of Polar Early Career Scientists (APECS).
Registration details will be listed here in due course.
Travel grants
AGU student travel grants and scholarships
---
Main WCRP Secretariat contact: Boram Lee at This email address is being protected from spambots. You need JavaScript enabled to view it..
(Image credit: CLIVAR Summer Course on Sea Level Change 2018)