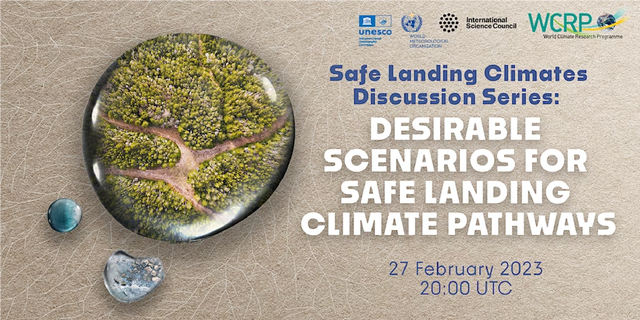 27 February 2023 | 20:00-21.30 UTC, 21:00-22:30 CET
Link to recording: https://youtu.be/p4T5D2Jvsko
Overview:
The scenario frameworks of the IPCC have been primarily developed and used to explore the space of plausible futures. These scenario frameworks, the Shared Socioeconomic Pathways (SSP) and Representative Concentration Pathways (RCP), do not impose goals or normative visions of desirable futures. Such an approach avoids issues associated with (1) differing perspectives of what is 'desirable,' (2) questions of how to deal with the many inherent trade-offs ( spatial, temporal, and/or social) with any action or future state, or (3) how a 'safe future climate' can be achieved. The Intergovernmental Science-Policy Platform on Biodiversity and Ecosystem Services (IPBES) is taking the opposite approach and largely starting with desirable goals in their Nature Future Framework (NFF), although modeling and more detailed global scenarios have yet to be developed. Due to past focus on the SSP/RCP exploratory scenario frameworks, there remains a substantial gap for the climate research community to define the normative goals of a 'safe future climate' (beyond overarching aims of substantially limiting warming). Detailed pathways need to be identified that achieve required climate mitigation while supporting adaptation measures to reduce impacts from the changes that occur, and that simultaneously do not further jeopardize other sustainability measures.
Program:
Links to the speaker's slides are provided below.
Moderated by Lisa Miller (Safe Landing Pathways).
Speakers: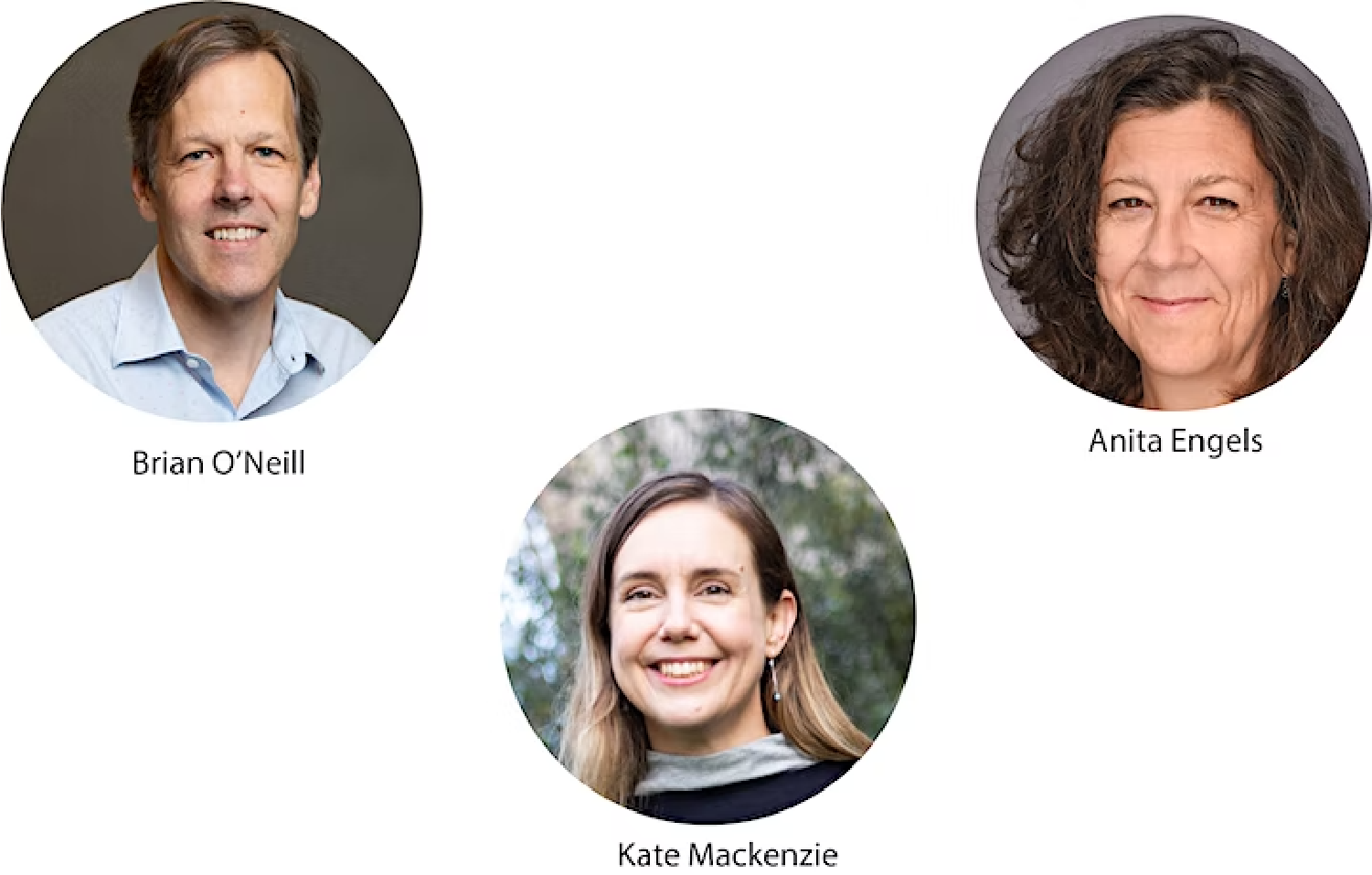 Brian O'Neill is a chief scientist and Laboratory fellow at the Joint Global Change Research Institute, a collaboration between the Pacific Northwest National Laboratory (PNNL) and the University of Maryland in College Park. His research interests are in human-Earth system interactions, in particular, the human dimensions of global environmental change. Previously, he was a professor at the University of Denver, and led research groups on integrated assessment modeling at the U.S. National Center for Atmospheric Research and on population and climate change at the International Institute for Applied Systems Analysis. Brian is a convening lead author for the Intergovernmental Panel on Climate Change's ongoing Sixth Assessment Report and was an author of the U.S. Fourth National Climate Assessment.
Kate Mackenzie is an independent consultant and researcher. She is also a regular contributor for Bloomberg Green and editor of "The Polycrisis" series at Jain Family Institute's Phenomenal World journal. Kate previously held senior roles in climate finance at two Australian-focused climate think tanks, and prior to that, she worked for a decade as a financial journalist at the Financial Times in London and Sydney, covering technology, energy, and finance. She is a non-resident fellow at the Centre for Policy Development, a no-partisan think tank.
Anita Engels is a social scientist working on climate change since the mid-1990s. She has employed economic sociology to analyze the strategic behavior of companies vis-à-vis the challenges of climate change and a carbon constraint business future and she is engaged in interdisciplinary assessment exercises on possible and plausible climate futures. As a professor of sociology at Universität Hamburg, she is currently chairing the large research cluster "Climate, Climatic Change, and Society (CLICCS)."
Safe Landing Pathways Working Group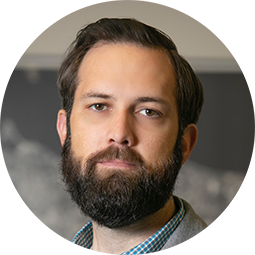 Kevin Reed is the Associate Dean for Research and an Associate Professor in the School of Marine and Atmospheric Sciences at Stony Brook University. He founded and leads the Climate Extremes Modeling (CEM) Group, which focuses on investigating how societally-relevant extreme events, such as hurricanes, may change in the coming decades. This research aids in advancing our scientific understanding of the impacts of climate change, as well as developing new methodologies to better translate state-of-the-art science for climate adaptation applications and policies.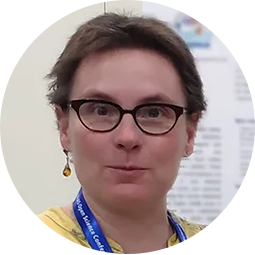 Lisa Miller is a climate geochemist who is interested in the roles the oceans play in planetary evolution and global change. In our current era, at the dawn of the Anthropocene, ocean biogeochemistry and its impact on the global climate are changing, and Lisa's research attempts to understand the causes and effects of those changes and how they feed back into the climate.