The World Climate Research Programme (WCRP) is very excited to announce the opening of the new WCRP Coordination Office for Regional Activities (CORA), jointly hosted by the Climate Service Center Germany (GERICS) in Hamburg, Germany, and the Bjerknes Centre for Climate Research (BCCR) in Bergen, Norway. To find out more click the headline above.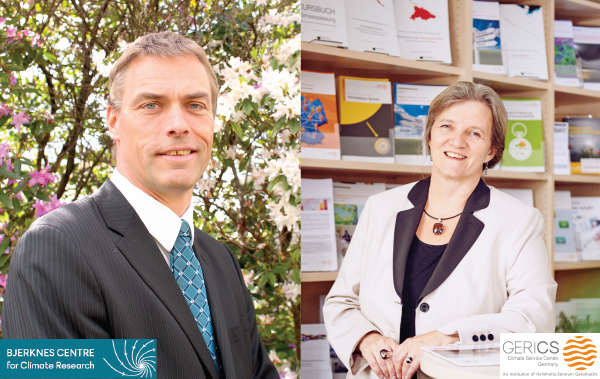 Left: Tore Furevik, Director of BCCR (Photo: Gudrun Sylte, Bjerknes Centre) and right, Daniela Jacob, Director of GERICS (Photo: Christian Schmid/HZG).
The Sub-seasonal to Seasonal Prediction Project (S2S) was launched as a joint project of the World Climate Research Programme (WCRP) and the World Weather Research Programme (WWRP). This article gives an overview of the project and outlines plans for phase II, from the end of this year until 2023. Click the headline above for more details.