The 34th session of the Working Group on Numerical Experimentation (WGNE) was held on 24-27 September 2019 in Offenbach, Germany, and kindly hosted by the Deutscher Wetterdienst (DWD). This meeting was held in the context of a recently approved WMO Constituent Body Reform and a recently approved new WCRP Strategic Plan, offering WGNE a great opportunity to contribute to broader and more integrated Earth system numerical model developments around the weather-climate enterprise. The Working Group on Numerical Experimentation (WGNE) was established more than 30 years ago by the WCRP Joint Scientific Committee (WCRP-JSC) and the WMO Commission for Atmospheric Sciences (CAS), which is responsible for WWRP and GAW, with the responsibility of fostering the development of atmospheric circulation models for use in weather, climate, water and environmental prediction on all time scales and diagnosing and resolving shortcomings. The new WMO and WCRP landscape and priorities offered a timely opportunity to review WGNE's scope and mandate in this context. Whilst Moore's law may not hold for much longer and is challenging computational needs to address the growing complexity of Earth system models, opportunities also exist to become more seamless across time, space and disciplines with fully coupled models. Progress in information technology, such as machine learning, may also offer solutions to emulate and speed up calculations of parameterized processes, for example.
The World Climate Research Programme (WCRP) Sponsors' review recommended reinforcing climate and Earth system model development in the Programme, a priority which was emphasized in WCRP's new Strategic Plan, together with exascale computing, machine learning, data assimilation, and ensemble modeling. The WMO Constituent Body Reform and WMO's Strategic Plan 2020-2023 outline an explicit focus on an integrated and seamless Earth system approach around science, operations, and services. WGNE recommendations presented at the 40th session of the WCRP Joint Scientific Committee (JSC) proposed an expansion of the mandate of the Working Group beyond the current atmosphere focus towards an Earth system model development group, reporting to the newly formed WMO Research Board.
The agenda of the meeting focused in particular on the following items:
Exascale computing, scalability and machine learning
Stochastic parameterization, ensemble modeling and uncertainties
Data assimilation, initialization
Fluxes, coupling, and systematic errors
Model verification across disciplines
Proposals for fast-track initiatives on Earth System model development;
Ideas for projects to bridge to new partners outside the typical WGNE remit;
Preparation of a roadmap for the evolution of WGNE;
Discussions on governance options in light of the new WMO Research Board.
Members agreed on the necessary evolution of WGNE into a broader Earth System Model development group across weather-climate time scales, a recommendation which will be forwarded for the Research Board's consideration at their meeting later in fall.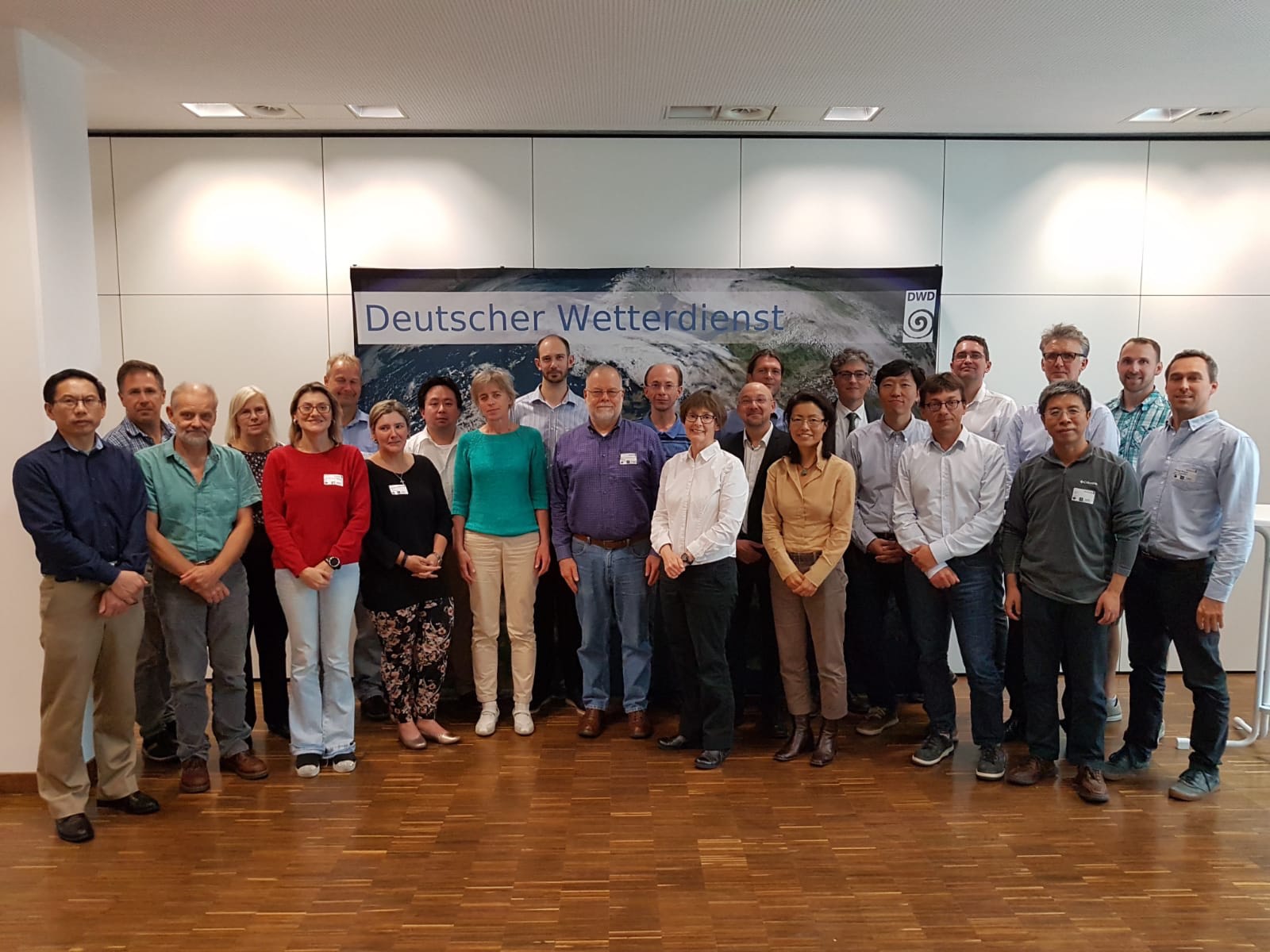 WGNE34 Group Photo