WCRP is calling for (self-)nominations for membership of the World Climate Research Programme's Joint Scientific Committee (JSC), for a four-year term from 1 January 2023 to 31 December 2026.
The JSC provides scientific guidance for all aspects of WCRP, aligned to its Strategic Plan 2019-2028 and with the overall aims and interests of its sponsoring organizations: the World Meteorological Organization, the Intergovernmental Oceanographic Commission of UNESCO, and the International Science Council.
JSC members are selected for their scientific knowledge, capability, and strategic vision. The JSC is an inclusive source of leadership for international climate research and seeks the nomination of excellent scientists with a proven track record from around the globe. We particularly encourage nominations from women and from those in the Global South. For the upcoming membership term, we are looking to replace several previous members and their expertise.
We invite potential applicants to consider the following information:
This call is now closed.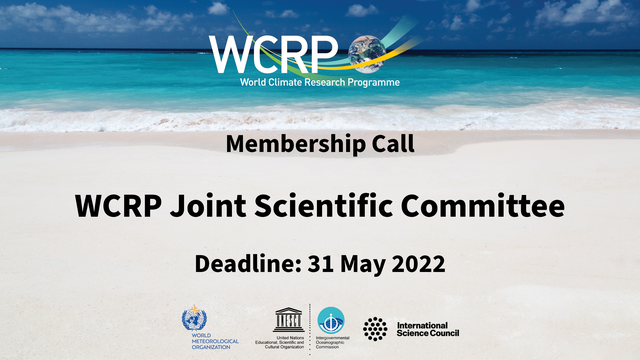 Image: Pixabay 84635