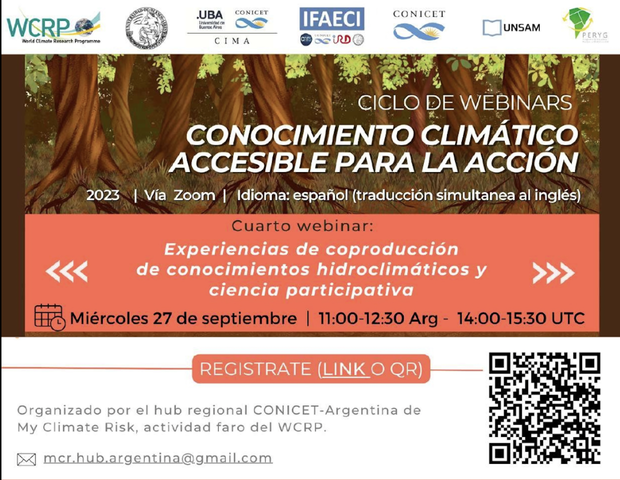 Join us for an engaging webinar "Coproducción de conocimientos hidroclimáticos: experiencias desde la práctica" (Experiences of co-production of hydroclimatic knowledge and participatory science), hosted by the My Climate Risk Argentina hub. The webinar will be in Spanish, with simultaneous English translation.
To register, click here.
WCRP is delighted to welcome the new ESMO IPO Director.
Marine heatwave experts assess recent ocean warming and anticipate future impacts.
CLIVAR-GEWEX Monsoons Panel brings a new webinar series exploring global and regional monsoons.
WCRP is delighted to announce the new Digital Earths Lighthouse Activity webinar series.
23 August 2023, 14:00-15:30 UTC - This webinar will address the sources of information and lines of evidence used for the construction of climate knowledge.
United Nations Secretary-General, António Guterres, presented the official news that July 2023 is the hottest month ever recorded.