WCRP News Articles
23 March 2023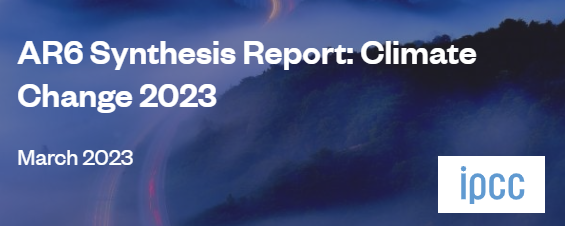 The sixth assessment report (AR6 Synthesis Report) of the Intergovernmental Panel on Climate Change (IPCC) is available from 20 March 2023. It follows the same methodology as previous reports, based on a compilation of bilateral research papers. The final synthesis has been compiled from a cycle of reports that have been developed and published over the last few years. This report sets the tone for what the race against climate change will look like over the next decade and shows the most important points on which policy-makers should focus. See the full document here.
CMIP encourages all ongoing and new MIPs to register information about their MIP through a registration form
If you would like to attend the symposium, please complete the registration form before 26 March to receive the joining information.
We are seeking new members for two of the Safe Landing Climates Working Groups: Perturbed Carbon Cycle and Safe Landing Pathways. Apply now!
NIH is building its climate change and health research portfolio with funding opportunities to develop Climate Change and Health Research Centers.
Our latest 'WCRP Insights' Newsletter is available now. Click the link above to read our latest news.
New deadline to apply for ESMO Scientific Steering Group membership call. For more information, click the heading above.