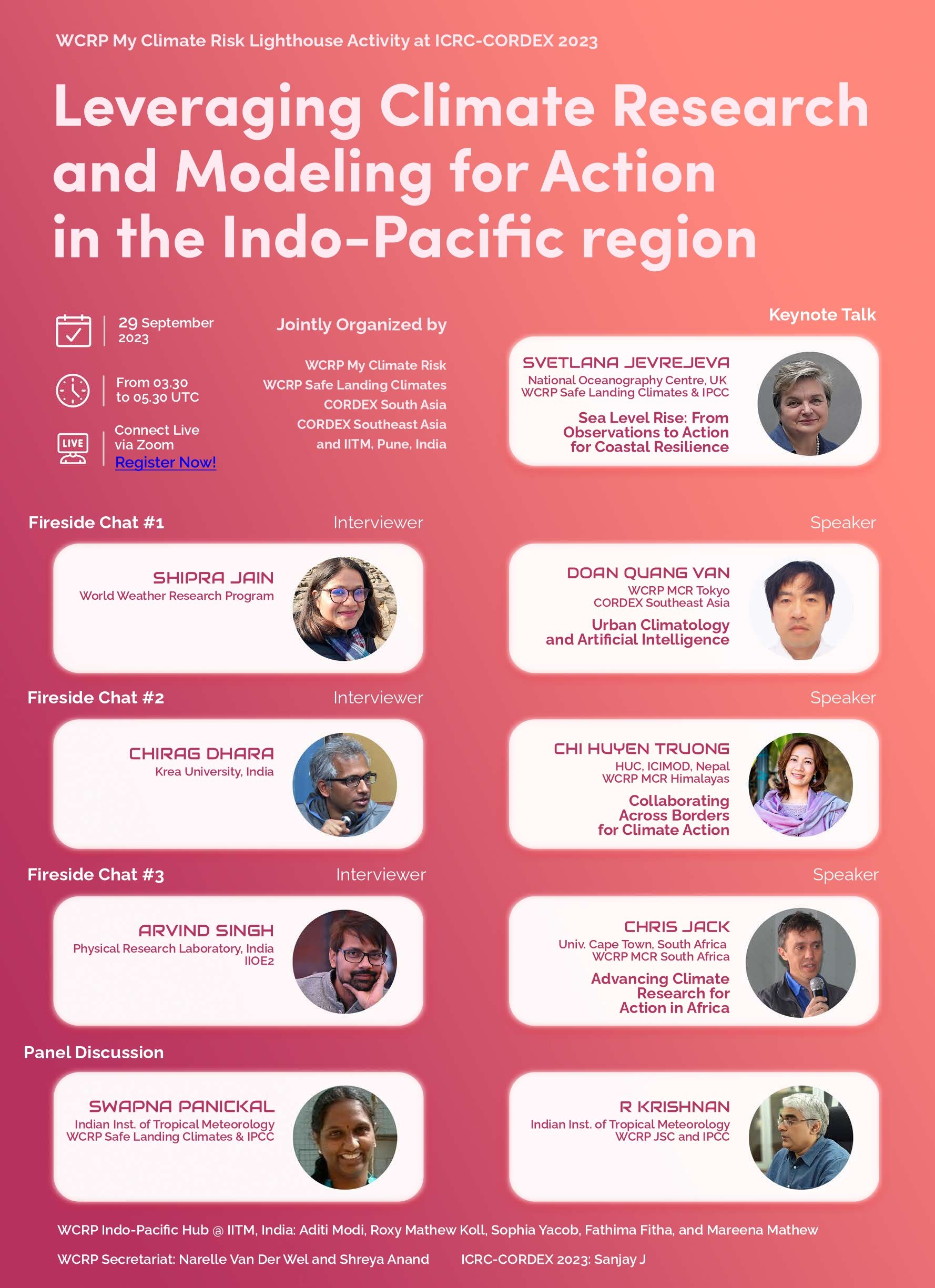 Don't miss our webinar on "Leveraging Climate Research and Modeling for Action in the Indo-Pacific region." Hosted by MCR IITM MCR Hub, this event will focus on the importance of climate research and modeling in driving actionable insights for the Indo-Pacific region. Learn how research can inform climate-related decisions and actions.
To register, click here.
We invite you to the "Ecological Tipping Points and Resilience" webinar, part of the Tipping Points Discussion Series hosted by Safe Landing Climates.
Join us for an engaging webinar "Coproducción de conocimientos hidroclimáticos: experiencias desde la práctica", hosted by the My Climate Risk Argentina hub.
WCRP is delighted to welcome the new ESMO IPO Director.
Marine heatwave experts assess recent ocean warming and anticipate future impacts.
CLIVAR-GEWEX Monsoons Panel brings a new webinar series exploring global and regional monsoons.
WCRP is delighted to announce the new Digital Earths Lighthouse Activity webinar series.