In the past year, the Young Earth System Scientists (YESS) community has been working on the development of our Strategic Action Plan (SAP) for 2020-2023 and beyond. The Strategic Action Plan outlines our plans, vision and mission, and puts forward pathways how to implement them. This Strategic Action Plan is the result of a consultation with present and past YESS members, as well as key partners* about the role of YESS in the Earth system science community. The SAP is designed to be a living document, updated by YESS members periodically to address future challenges.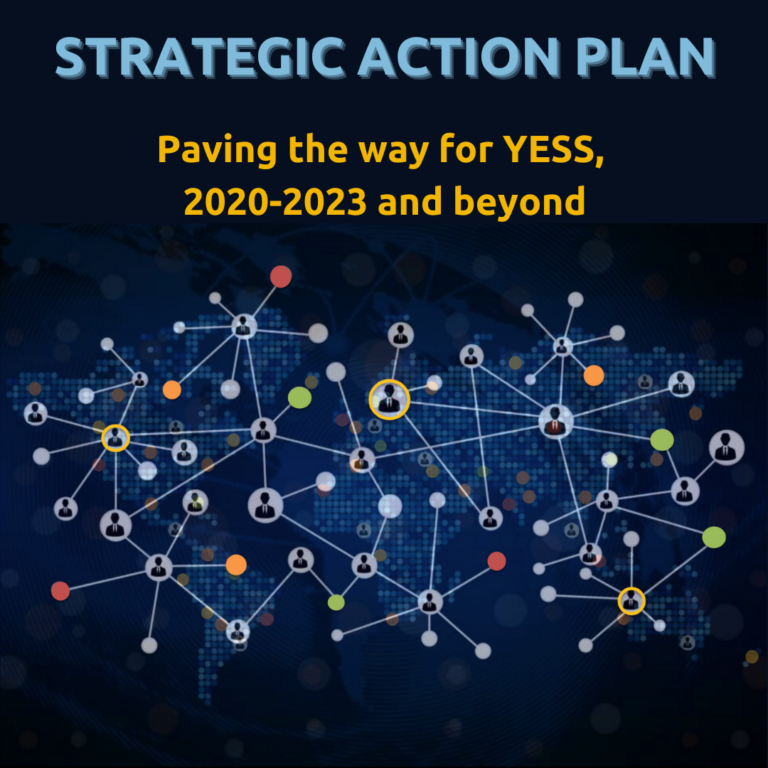 As YESS strives to serve as an international platform for ECRs to voice their perspectives and concerns, YESS developed an open survey in response to the current COVID-19 pandemic and distributed it to Earth science ECRs across the world. The survey is designed to understand the challenges ECRs are facing related to the pandemic and how YESS could strengthen a virtual environment to support ECRs' development and success during the current pandemic situation and in the future. After a careful analysis of the 197 responses received, the recently published YESS COVID-19 report summarized the common challenges ECRs are facing and made recommendations on how to build a supportive environment that facilitates sustainable development for ECRs in the post-pandemic world. Although the report focuses on ECRs, it is also relevant to the broader scientific community.
Also, to support continuous professional development for ECRs during the pandemic, the YESS Online-Events and Science Working Groups remain very active in organizing virtual activities such as the second YESS Science Webinar focused on climate change, the YESS & High Impact Weather (HIW) Project webinar series and the webinars for South American ECRs. The recordings of all YESS webinars are freely available here.
Looking ahead, YESS will be actively engaging in the 2020 AGU Fall Meeting. YESS will join other international networks including APECS, Young Hydrologist Society, GeoLatinas, gAyGU, and Earth Science Women's Network to host the innovative session on 17 December 2020. The session, entitled "Moving Beyond the Standard: A Transdisciplinary Virtual Event for Early-Career Scientists," is a collection of five ECR-focused panel discussions to explore the topics of impact from COVID-19, nexus between science and art, failures, international collaborations, and diversity, inclusion and equity in Earth science. The session is led by YESS Execom member Yuhan Rao, and supported by representatives from all organizations including YESS Execom member Marisol Osman and North America regional representatives Olga Tweedy and Daniela Dias.
If you are interested in collaborating with the YESS community or curious about the work we do, please visit our website or contact us at This email address is being protected from spambots. You need JavaScript enabled to view it..
* We thankfully received constructive comments from the (scientific) leadership of the World Meteorological Organisation (WMO), including particularly the World Weather Research Programme (WWRP), Global Atmospheric Watch (GAW), and the World Climate Research Programme (WCRP, co-sponsored with IOC-UNESCO & ISC); WCRP's Core Projects: SPARC & GEWEX; Future Earth; TROP ISCU; PAUWES; as well as honorary members.