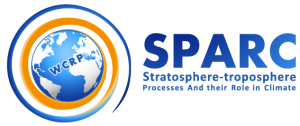 WCRP is delighted to open a call for proposals to host a dedicated project office in support to one of WCRP's core projects: the Stratosphere-troposphere Processes And their Role in Climate (SPARC).
SPARC is the focal point for climate science related to the atmosphere within WCRP. Atmospheric and climate sciences are increasingly a focus of decision-making across policy, research, and industry, and of wide interest to the general public. In its 30-year (1992-2022) history, SPARC's activities have generated a wealth of cutting-edge research and valuable datasets. SPARC has a major role in key international scientific assessment reports, including the WMO/UNEP Ozone Assessment Reports which are requested by the Parties of the Montreal Protocol and its Amendments. SPARC is moving forward with an ambitious new strategic plan from 2023, which will further advance those achievements by taking a leadership role at the forefront of international atmospheric science research. All SPARC efforts are part of WCRP's activities and embedded in its overarching WCRP Science and Implementation Plan.
The Host Institution will significantly benefit from hosting the SPARC IPO by having a close interaction with this critical domain of research. It will serve as a great opportunity for the host to help deliver the exciting new goals of SPARC to the international community.
To download the call, click here.
The deadline for proposals is 15 April 2023.
All communication, material and enquiries regarding this call shall be directed in English to Hindumathi Palanisamy (This email address is being protected from spambots. You need JavaScript enabled to view it.) the WCRP Secretariat.
For more information, click the heading above