The inaugural WCRP Climate Research Forum "Climate research priorities for the next decade" took place at the 2021 Australian Meteorological and Oceanographic Society (AMOS) Conference on 10 February 2021. The event drew over 200 participants and included presentations from Dr Helen Cleugh (Vice-chair WCRP Joint Scientific Committee (JSC)), Professor Christian Jakob (Monash University), Dr Sarah Perkins-Kirkpatrick (University of New South Wales), and Dr Nick Wood (Climate Policy Research).
Please register your interest in future WCRP Climate Research Forums, as we have many more in the planning stages.
On behalf of the WCRP community, we extend our thanks and congratulations to the local organizing committee for making the Forum a success: Prof. Julie Arblaster (Monash University), Dr Ben Galton-Fenzi (Australian Antarctic Division), Dr Lauren Vargo (Victoria University of Wellington), Prof. Lisa Alexander (University of NSW, WCRP JSC), and Helen Cleugh (Vice-chair, WCRP JSC).
In addition, we thank AMOS for hosting and supporting the Forum as part of their 2021 Conference.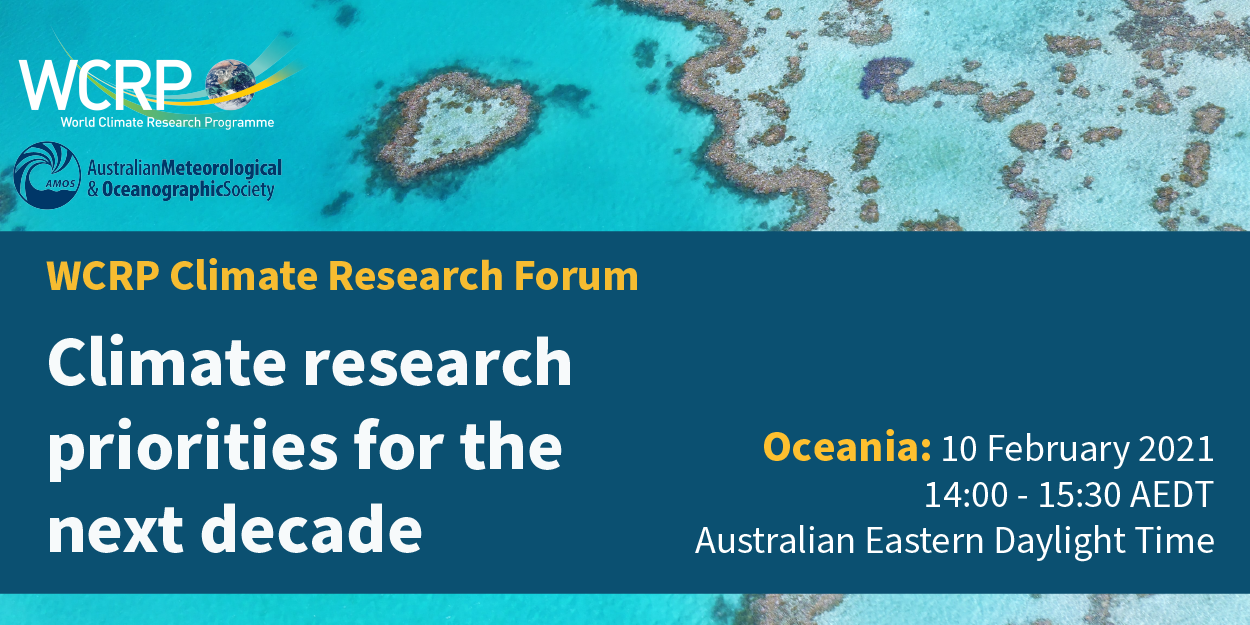 Last Updated: 11 February 2021