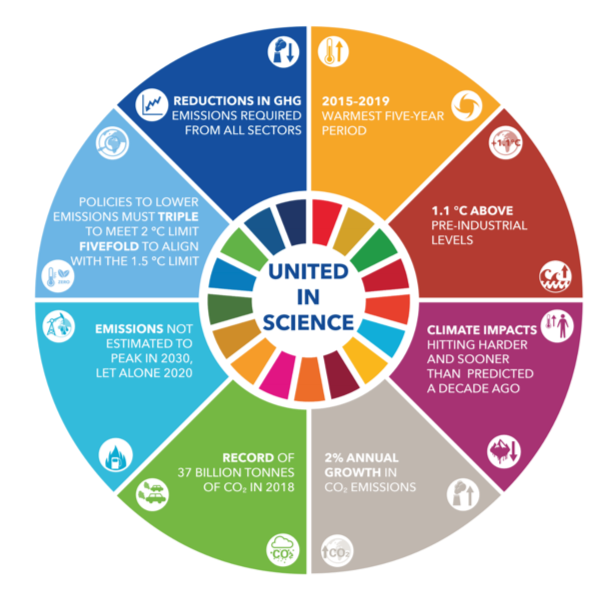 WCRP Joint Scientific Committee (JSC) chair Detlef Stammer provided a statement yesterday at the launch event of a new synthesis report by UN agencies and international initiatives in climate research. The report, titled "United in Science", was coordinated by the World Meteorological Organization (WMO, one of WCRP's three co-sponsors) and underlines the glaring and growing gap between agreed targets to tackle global warming and reality.
In his intervention addressing the Science Advisory Group of the UN Climate Action Summit 2019, WCRP JSC chair Detlef Stammer fully endorsed the "United in Science" Report and the accompanying launch statements by the Group ahead of the Summit. His remarks underlined the urgency of fundamental socio-economic transformation, the crucial contributions of WCRP and partners to understanding of the climate system, and the progress achieved during the last 40 years.
Session recordings are available both of yesterday's Science Advisory Group meeting during which the "United in Science" report was presented and which includes Detlef Stammer's intervention; as well as of the summary press conference accompanying the Report's release.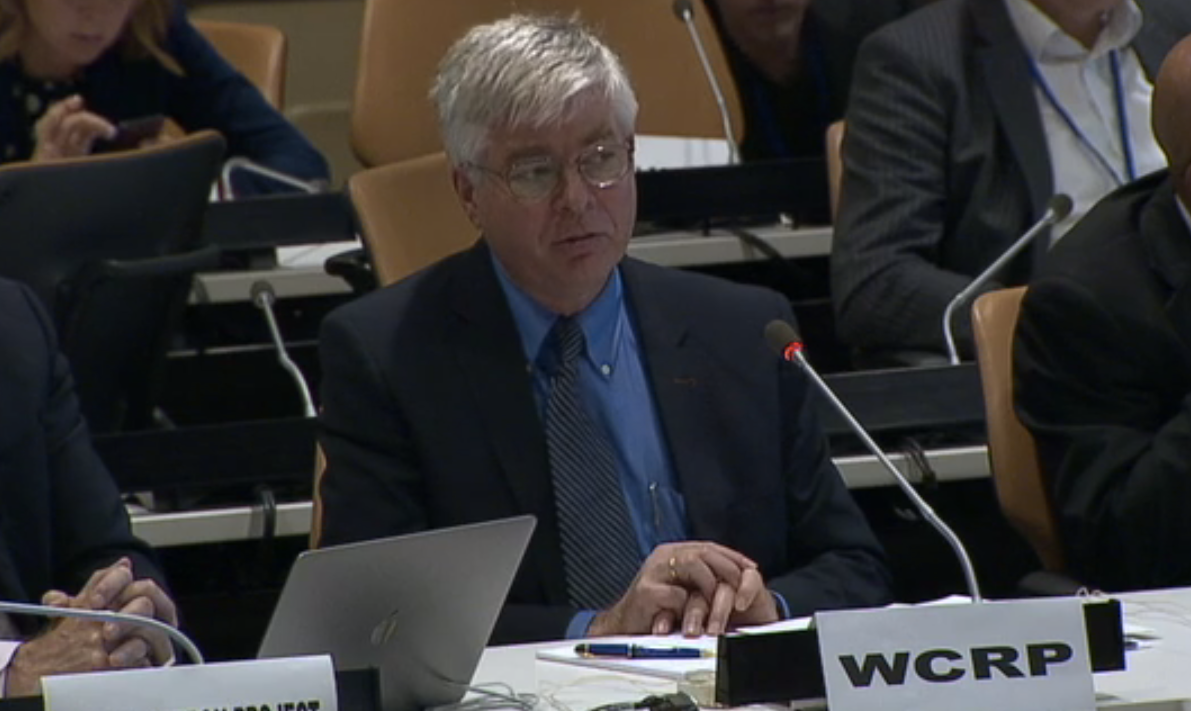 The "United in Science" synthesis report itself consists of short summaries from contributing agencies: the World Meteorological Organization (WMO), Global Atmosphere Watch, the United Nations Environment Programme (UNEP), Global Carbon Project, the Intergovernmental Panel on Climate Change (IPCC), Future Earth, Earth League and the Global Framework for Climate Services. The synthesis report is available as a web version on the WMO homepage and is complemented by longer, individual reports by each of the contributing organizations. These longer, detailed reports are linked at the end of each contributing section in the Report's web version.
The launch of the "United in Science" synthesis report has already received much media attention, including through a WMO press statement on the Report, an accompanying overview video, and a series of press releases by the UN and partner organizations.
WCRP will continue to be involved at the UN Secretary-General's 2019 Climate Action Summit through its Director and the WMO Chief Scientist, Pavel Kabat, who is attending together with the WMO delegation.