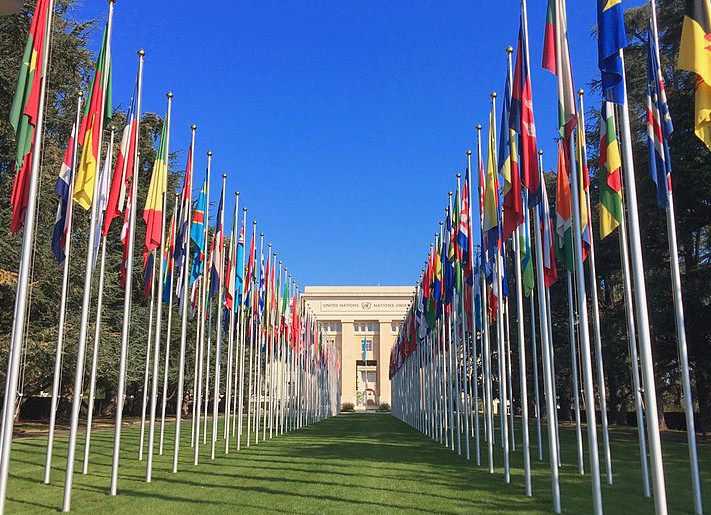 The leaders of 37 United Nations organizations* called on their member states to "step up ambition and take concrete action" to limit global temperature increase from climate change. Their call for "changes on an unprecedented scale at all levels" was issued from the UN Chief Executives Board (CEB) meeting, which was holding one of its biannual sessions in Geneva, Switzerland, this week.
The appeal for action looks ahead at the UN Secretary-General's Climate Action Summit convened for September 2019 with the aim of boosting ambition and action to implement the Paris Agreement on Climate Change. The World Meteorological Organization (WMO), which is a co-sponsor of WCRP, is represented in the CEB through its Secretary-General Petteri Taalas, who yesterday gave a special introductory briefing to the CEB on the State of the Global Climate. Mr Taalas also serves as Chair of the Science Advisory Group to the September 2019 Climate Action Summit.
The UN Secretary-General's Special Envoy for the 2019 Climate Action Summit, Luis Alfonso de Alba, had given introductory remarks both to the CEB's climate session and to a joint WMO/WCRP public science lecture held at WMO headquarters on Wednesday afternoon.
The full statement "Joint Appeal from the UN System to the Secretary-General's Climate Action Summit" addresses action in (i) Mitigation, (ii) Adaptation, (iii) Finance, (iv) Innovation, as well as (v) the UN itself and is available from the United Nations web site.
---
* The UN Chief Executives Board (CEB) is composed of the leaders of the following UN Entities:
UN Secretariat, ILO, FAO, UNESCO, ICAO, WHO, WBG, UPU, ITU, WMO, IMO, WIPO, IFAD, UNIDO, UNWTO, IOM, UNCTAD, UNDP, UNEP, UNHCR, UNRWA, UNICEF, UNFPA, WFP, UNODC, UN-Habitat, UN Women, UNOPS, UNU, OHCHR, UNAIDS, UNFCCC, ECA, ECE, ECLAC, ESCAP, ESCWA