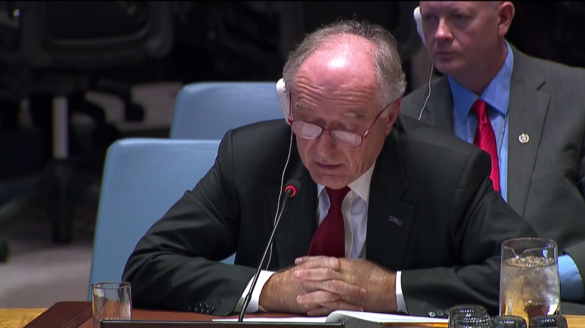 Professor Pavel Kabat, Director of WCRP, Director of WMO Research and WMO Chief Scientist, today addressed the United Nations Security Council during a session on climate related disasters and their impacts on international peace and security.
This constitutes the first time in history that WMO as UN Agency has officially briefed the UN Security Council in the Chamber on extreme weather and climate issues. In his speech, he summarized the latest science on rising temperatures and greenhouse gas concentrations as well as the rising economic costs of extreme weather events and climate change. Professor Kabat highlighted increasing collaboration between UN Specialized Agencies as well as WMO's contributions to the UN Secretary General's Climate Summit in September 2017 and to the UN Operations and Crisis center, among others.
Background information is available, for example, from the corresponding UNSC Concept Note, from the WMO news site, or from the independent news site Security Council Report. The full text of WMO's briefing is available online.