27 November - 1 December 2017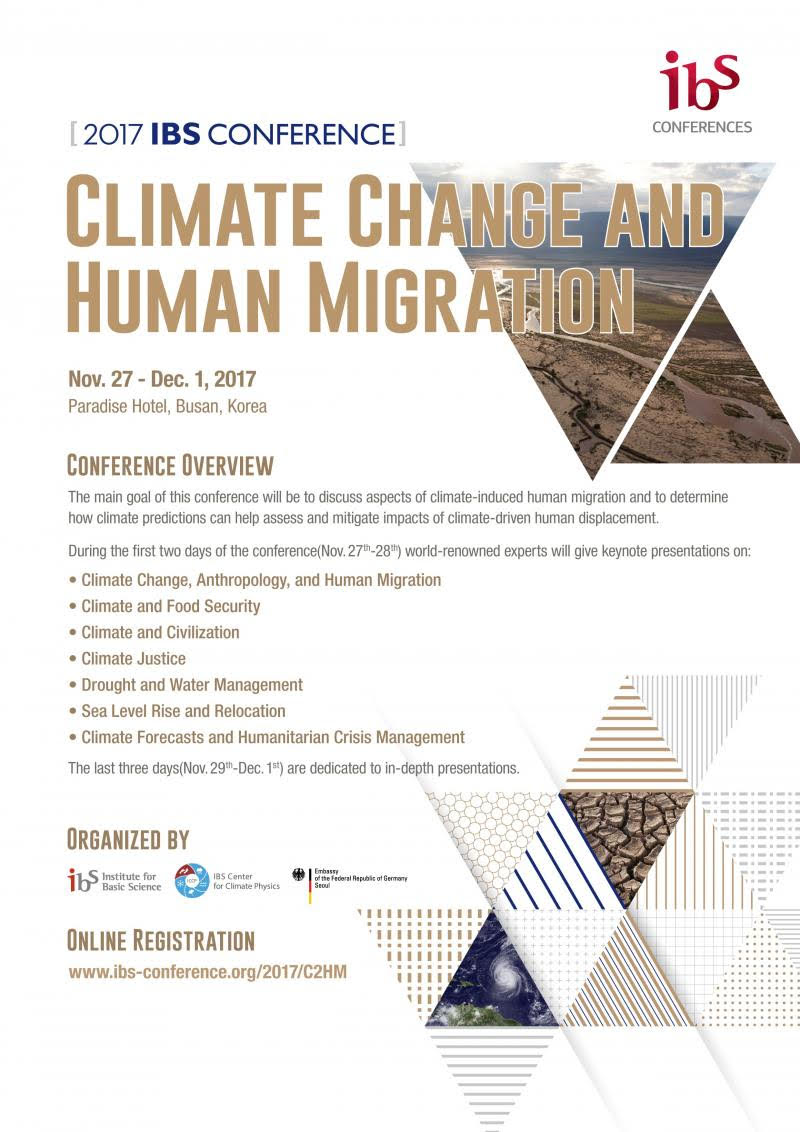 The 2017 IBS Conference on Climate Change and Human Migration will be held in Busan, South Korea, from 27 November to 1 December. The conference will address climate-induced human migration and the use of climate predictions to assess and mitigate impacts of climate-driven human displacement.
Full information, including on registration, can be found on the IBS C2HM homepage and by clicking on the flyer to the right. The deadline for abstract submission is October 31st. The registration closes November 10.
In case of inquiries, please contact directly Professor June-Yi Lee (This email address is being protected from spambots. You need JavaScript enabled to view it., IBS-ICCP).