Workshop on the Assessment, Analysis and Integration of Climate Information Conflicts
29-31 October 2014, Santander SPAIN
This is an activity promoted by the WCRP Working Group on Regional Climate in collaboration with CORDEX Scientifc Advisory Team that will contribute to the WCRP Grand Challence on Regional Climate Information implementation plan.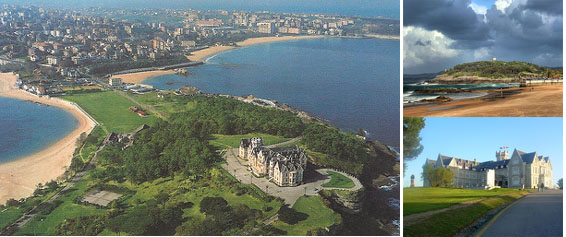 Possibly the leading complication for users of climate information for policy and adaptation is the spread of messages arising from data of historical change, GCM projections, downscaled projections from RCMs and statistical downscaling, and from other related spatial disaggregation methods. The confusing mix of contrasting data sets offer widely differing (and often times fundamentally contradictory) indications of the magnitude and direction of past and future regional climate change.
Sources of this problem are multiple and may be in part attributable to systematic biases, structural error in the methods and models, skill limitations of methods and models, scale constraints, unresolved / unresolvable processes, scientific gaps in knowledge, and inherent system stochasticism, etc.
As a generalization the Vulnerability Impact Adaptation (VIA) / Policy communities largely lump these issues under a collective term of "uncertainty", and weakly address the challenge of integration, while applying simplistic adjustments with subjective selection to obtain a "consensus message." This is then adopted in VIA and policy activities which are dominantly steered by the downstream concerns (impact studies, adaptation strategies, risk management, policies etc...).
Hence, in terms of scientific societal relevance, arguably the leading and most pressing research challenge is to find new ways to understand the sources of conflicting messages from multi-model, multi-method and multi-scale disparities to develop and implement new analytical methodologies to address this difficulty, and from this to substantively advance the interpretation and communication of robust climate information to decision makers.
The workshop will be by invitation only with relevant technical expertise from the communities engaged with observational data, GCMs, RCMs, statistical downscaling, and climate services.