The 39th Session of the WCRP Joint Scientific Committee will take place at Nanjing University of Information Science and Technology (NUIST). The address is:
Nanjing University of Information Science & Technology (NUIST)
No.219, Ningliu Road
Nanjing
Jiangsu, 210044
P.R. China
The session will be held at the Lecture Hall (1st floor), Changwang School of Honors (please refer to the campus map below).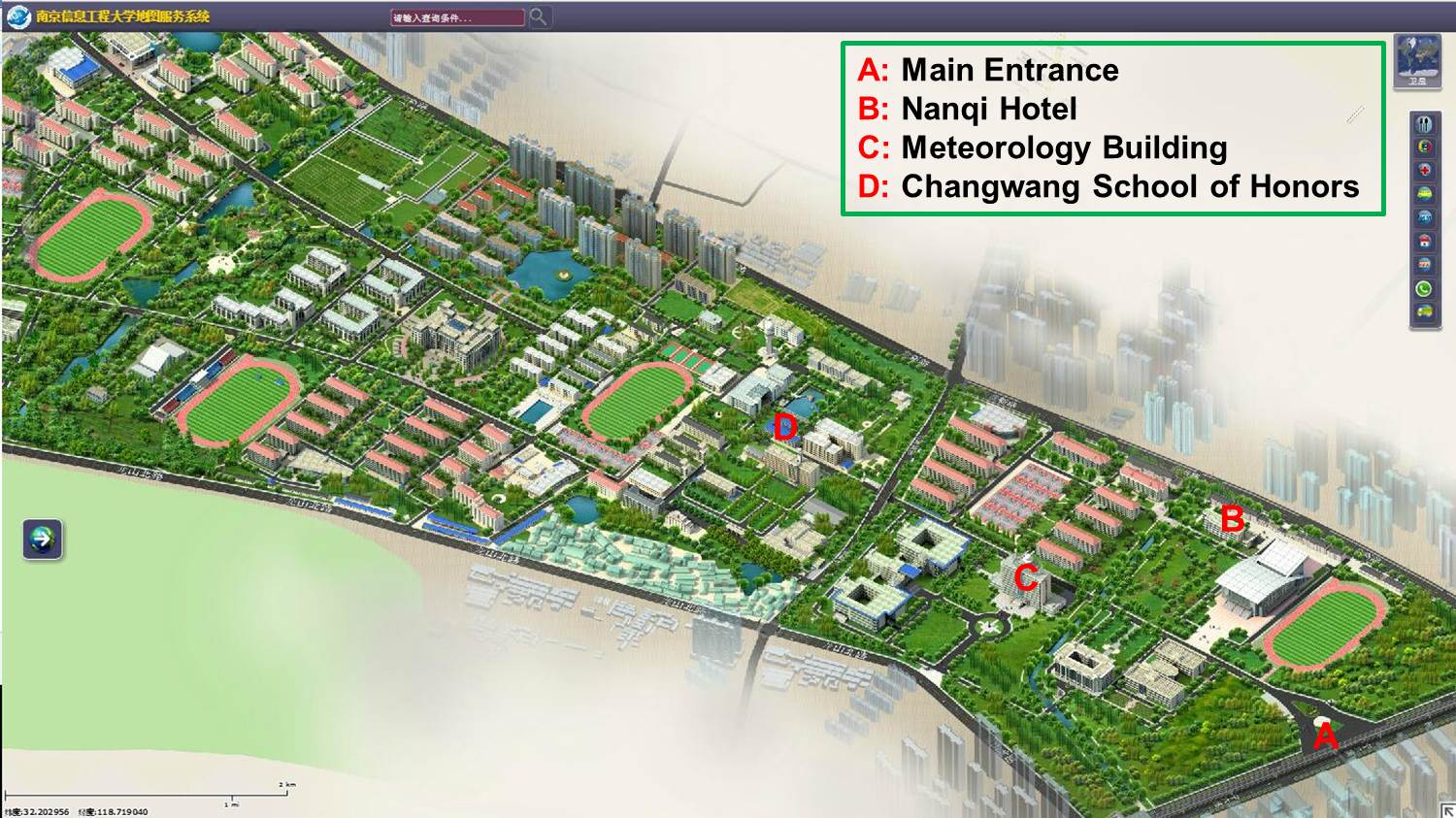 Transportation
For those traveling to Nanjing from outside China, it is best to reach Nanjing either by plane directly to Nanjing or by plane to Shanghai and then by train to Nanjing. It takes less than 2 hours from Shanghai to Nanjing by high speed trains - see train schedule: https://english.ctrip.com/trains/#ctm_ref=nb_tn_top.
Further information on the accommodation and logistics will become available for the confirmed participants.