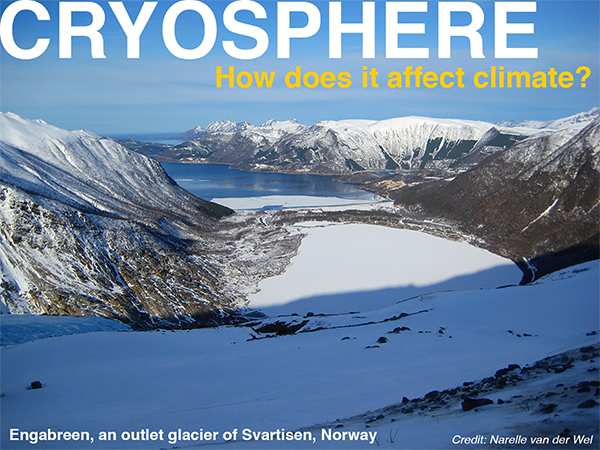 The Climate and Cryosphere (CliC) project is one of WCRP's four core projects. It spans the entire diversity of the Earth's cryosphere: marine cryosphere, terrestrial cryosphere, alpine cryosphere, and ice sheets. A balance between disciplinary specialization and multi-disciplinary collaboration allows integrating the outcomes of this research as input to assessments and predictions of the cryosphere and climate. The connection between cryospheric observations, process studies and modelling (regional and global) is an increasingly important focus for CliC.
A further influence on CliC science planning is the concept of Grand Challenges. The WCRP Grand Challenges are areas of high-priority research, where it is thought that focussing efforts of the science community, over a 5- to 10- year time frame, can result in significant progress on a science problem of societal importance. The role of permafrost thaw in the global carbon balance, the fate of the Arctic summer sea ice, and the contribution of cryosphere to global and regional sea-level rise are examples of such problems and they constitute the substance of the Grand Challenge, "Melting Ice - Global Consequences" for which CliC serves as a focal point. As such, CliC has the responsibility for planning and implementation of this Grand Challenge, which includes activities of the WCRP Polar Climate Predictability Initiative. CliC also contributes to one of the work packages of the Grand Challenge on Regional Sea Level Rise, specifically that related to the contribution of land ice to sea level.
CliC is very active and there are many ways in which researchers can be involved. The list and overview below show some of the main activities:
In December CliC brought together snow and ice sheet modelers to hold simultaneous workshops on the periphery of the American Geophysical Union annual meeting in San Francisco (see photos below). The workshops presented site simulation results and helped push along the cryosphere components of the
Coupled Model Intercomparison Project Phase 6 (CMIP6)
process relating to the
ESM-SnowMIP
and
ISMIP6
projects.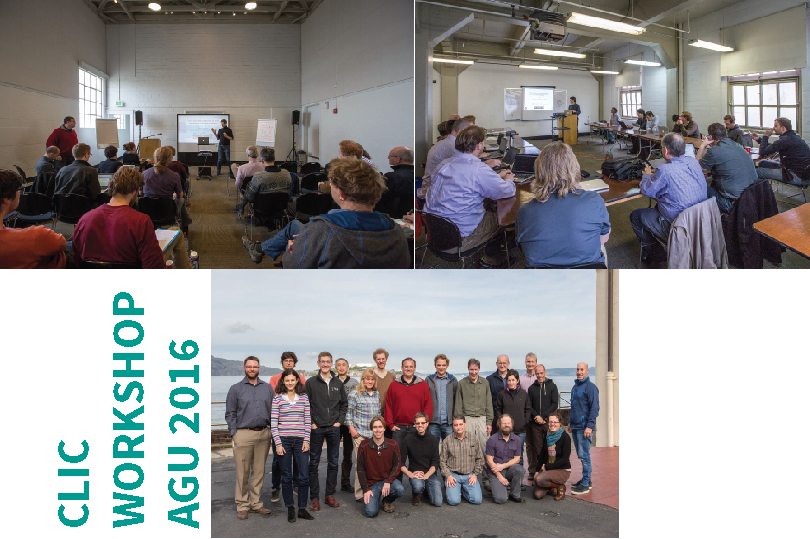 CliC's main upcoming activity is a circumpolar conference taking place next month: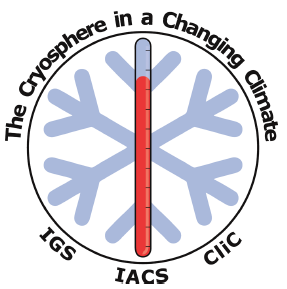 Location: Wellington, New Zealand,
Date: 13-17 February 2017
The symposium will focus on the physical processes within the cryosphere, and interactions between the cryosphere and the climate system. This is the first international symposium that will bring together three of the leading international organisations in the field of cryospheric research: CliC, the International Glaciological Society (IGS) and the International Association of Cryospheric Sciences (IACS).
The
CliC Scientific Steering Group (SSG)
plans and guides the CliC project. For 2017 the CliC SSG is led by co-chairs
Gerhard Krinner
(Senior Scientist at the Glaciology and External Geophysics Laboratory (LGGE), le Centre national de la recherche scientifique, France) and
James Renwick
(Professor of Physical Geography at Victoria University of Wellington, New Zealand) and has the following members:
Hiroyuki Enomoto - Director of the Arctic Environment Research Center (AERC) of the National Institute of Polar Research (NIPR), Japan
Stephen Hudson - Research Scientist at the Norwegian Polar Institute (NPI), Norway
Alexandra Jahn is a Climate Scientist at the National Center for Atmospheric Research (NCAR), USA
Margareta Johansson - Researcher at the Department of Physical Geography and Ecosystem Science at Lund University and at the Royal Swedish Academy of Sciences, Sweden
Shichang Kang - Professor and Director of the State Key Laboratory of Cryospheric Sciences, Cold and Arid Regions Environmental and Engineering Research Institute, Chinese Academy of Sciences (CAS), China

Rob Massom - Senior Research Scientist at the Australian Antarctic Division and Antarctic Climate and Ecosystems Cooperative Research Centre in Tasmania, Australia
Sebastian Mernild - Professor in Climate Change and Glaciology at the Faculty of Engineering and Science, Sogn og Fjordane University College, Sogndal, Norway, and Director for Antarctic and Subantarctic Programs, Universidad de Magallanes, Punta Arenas, Chile
Tatiana Pavlova - Lead Scientist at the Laboratory for Atmospheric General Circulation and Global Climate Modelling, Voeikov Main Geophysical Observatory (MGO), Russia
Lars Smedsrud - Professor at the Geophysical Institute, University of Bergen, Norway
Dario Trombotto Liaudat - Geologist, at the Universidad Nacional de Córdoba, Argentina
The Clic International Project Office (IPO) is hosted by the Norwegian Polar Institute and is run by Lawrence Hislop (Director) and Gwénaëlle Hamon (Executive Officer), who work with WCRP Joint Planning Staff Senior Scientific Officer Michael Sparrow. For more information or to get involved in CliC visit the website (http://www.climate-cryosphere.org) or contact the IPO on: This email address is being protected from spambots. You need JavaScript enabled to view it.