It is with great sadness that we share the news that Saleemul Huq, renowned climate scientist and activist, has passed away on 28 October 2023 in Bangladesh. He was 71.
A relentless advocate for community-based adaptation to the impacts of climate change, Dr Huq was also one of the long-time proponents of the "loss and damage fund", which was finally established at CoP27 last year.
Dr Huq was also a strong advocate for involving young people in climate negotiations and was the director of the International Centre for Climate Change & Development (ICCCAD), a research and capacity-building organisation in Bangladesh, at the time of his death. He was named a "climate revolutionary" and one of the top 10 scientists of 2022 by Nature for his work.
Dr Huq was scheduled to speak at the dome plenary on 24 October at the WCRP Open Science Conference 2023, Kigali. His talk was cancelled due to illness.
We join the global community in mourning his death.
To read about his work and legacy:
'A titan of the climate movement': tributes pour in for Saleemul Huq
Saleemul Huq's legacy: Ensuring climate-vulnerable nations are heard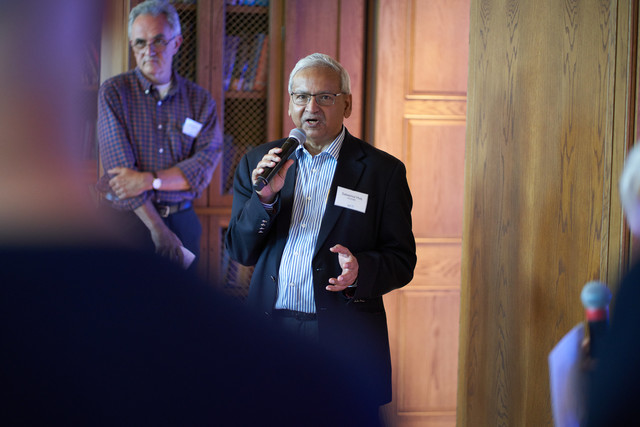 Dr Saleemul Huq speaking at the 50th anniversary dinner organized by the International Institute for Environment and Development (IIED). CC BY-NC-ND 2.0 (IIED/Flickr)