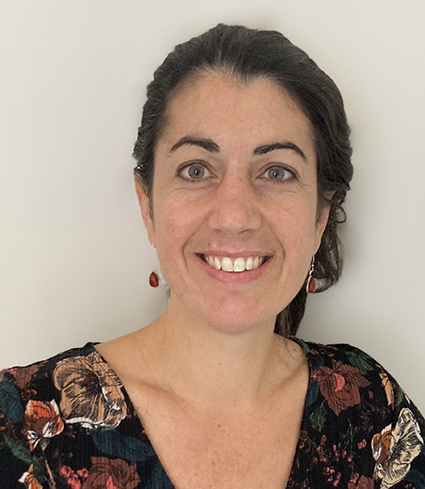 We are delighted to welcome Dr. Fanny Adloff as the Director of the new WCRP International Project Office (IPO) for the Earth System Modelling and Observations (ESMO) Core Project. Fanny will lead the IPO to coordinate the modelling, data assimilation and observational activities within ESMO, and to seek synergies with other WCRP activities and external partners to effectively tackle the ESMO scientific objectives towards the provision of science-based climate information.
After completing her PhD in climate modelling at the Max Planck Institute for Meteorology, Fanny has worked in several climate research institutions across Europe. In her last position based at the German Climate Computing Centre (DKRZ), she was the scientific officer for the research infrastructure for the European Network for Earth System modelling (ENES). Fanny says: "I am very much looking forward to leading the new IPO and setting up a team to support and advance the broad range of ESMO activities."
ESMO co-chairs, Susann Tegtmeier and Baylor Fox-Kemper, welcome Fanny's addition to the ESMO team, and are looking forward to working with her. "The newly-formed ESMO Project has a lot of work to do, and we are excited to have Dr. Adloff to lead the founding of the project office" they said.
The ESMO IPO is hosted by DKRZ in Hamburg, Germany. Hannes Thiemann, Head of DKRZ' Data Management department said: "We are delighted that Fanny is taking over the management of the ESMO-IPO. This provides ideal conditions to strengthen the links between DKRZ and ESMO."
Fanny will officially start her new position on 1 October 2023. New positions in the ESMO-IPO team will be open very soon.