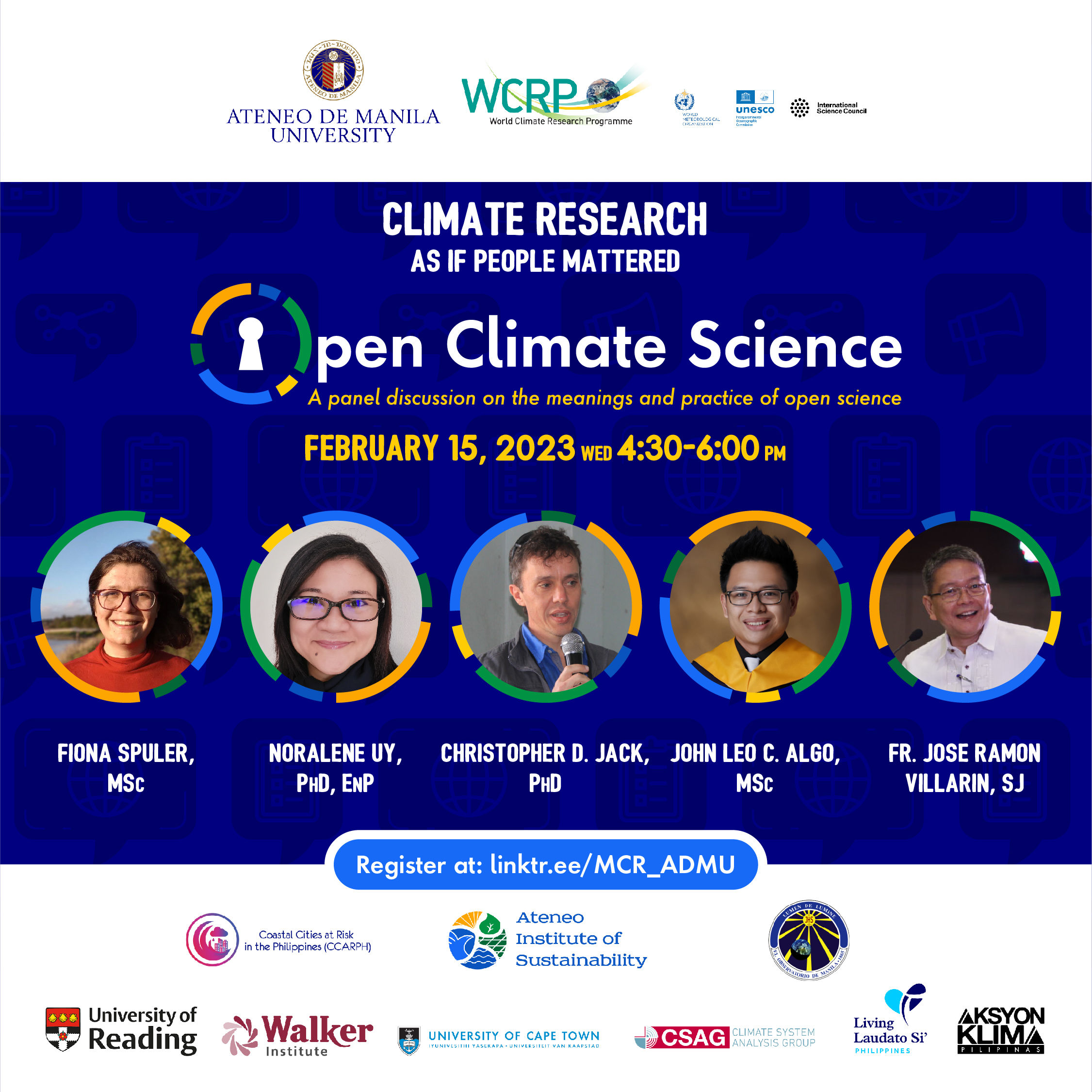 The Ateneo de Manila University Regional Hub wishes to facilitate a meaningful discussion between members of the different MCR Hubs by organizing a webinar, titled "Open Climate Science," where they will articulate and navigate the tensions of the meanings and practice of open science in addressing climate change. This is consistent with MCR's goal of developing bottom-up, contextual, and empowering approaches to regional climate risk. Rather than seeking definitive frameworks and tools, the discussion aims to develop rough outlines and share cases of what open science is and how it might work in practice.
The panel will consist of five members, from different organizations and MCR hubs around the world. They are Ms Fiona Spuler of the University of Reading hub, Dr Christopher D Jack of the University of Cape Town hub, Fr Jose Ramon Villarin, SJ of the Ateneo de Manila University hub, Dr Noralene Uy of the Climate and Disaster Resilience Innovations Program of the Anthropological and Sociological Initiatives of the Ateneo (CDRI-ASIA), and Mr John Leo C Algo of Living Laudato Si' Philippines.
to register for the webinar directly by clicking this link, or through this event webside: linktr.ee/MCR_ADMU.
For inquiries, you may reach us at This email address is being protected from spambots. You need JavaScript enabled to view it..