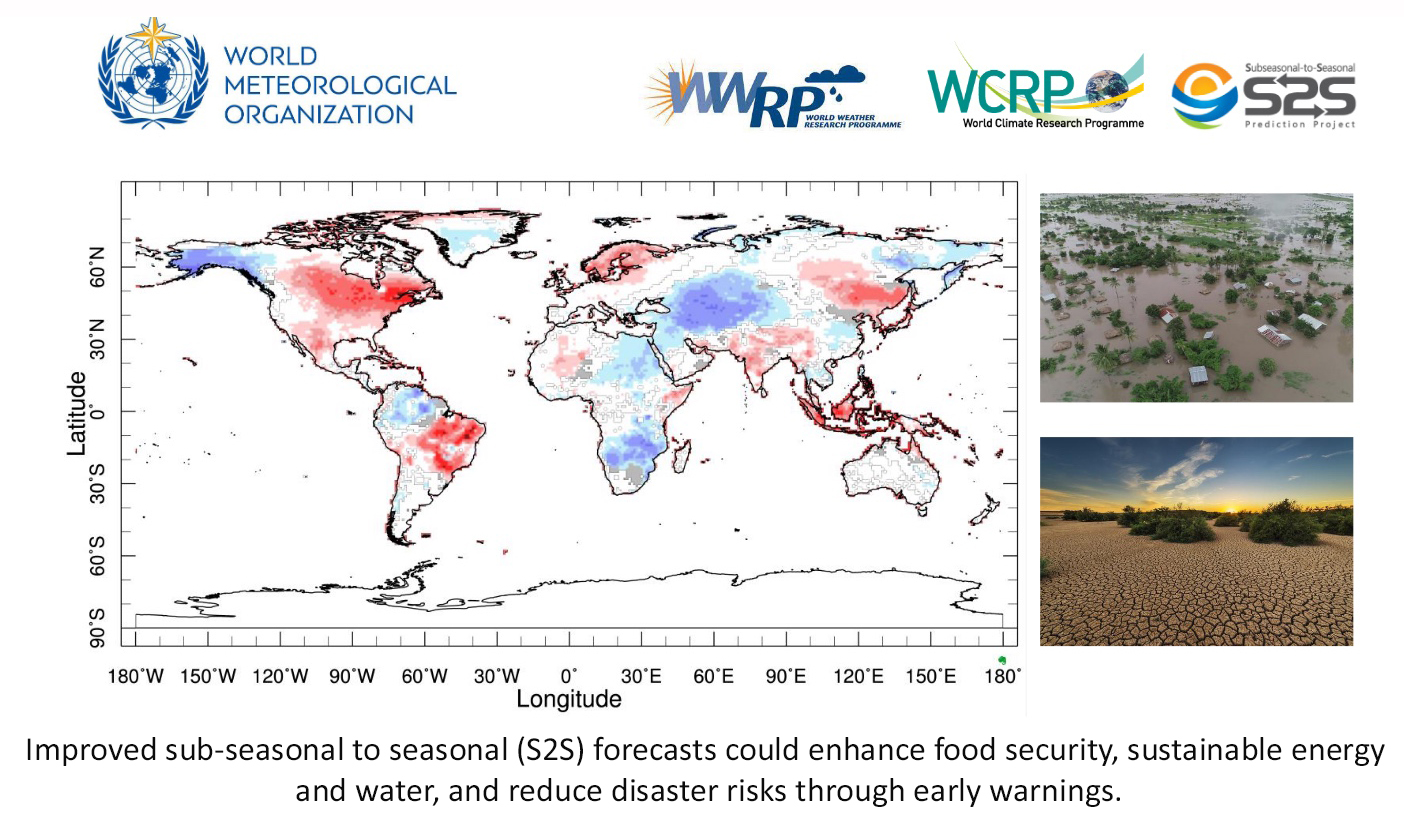 The World Meteorological Organization (WMO) is launching a prize challenge to improve current forecasts of precipitation and temperature 3 to 6 weeks into the future from today's best computational fluid dynamical models using Artificial Intelligence and/or Machine Learning techniques.
The challenge is organized by the World Weather Research Programme (WWRP) / World Climate Research Programme (WCRP) Subseasonal-to-Seasonal Prediction Project (S2S Project), in collaboration with the Swiss Data Science Center (SDSC) and the European Centre for Medium-Range Weather Forecasts (ECMWF).
How will it work? Renkulab will host all the codes and scripts, with training and verification data easily accessible from the European Weather Cloud and data access scripts provided. All the codes and results will be made open access after the competition.
Timeline
Announcement: 4th May 2021
Start of the competition: 1st June 2021
End of the competition: 31st October 2021
Announcement of winners: 15th December 2021
Prizes for the top three submissions
Winning team: CHF 15 000
2nd team: CHF 10 000
3rd team: CHF 5 000
Competition website: https://s2s-ai-challenge.github.io/
To get the announcement, click here.