The World Meteorological Organization (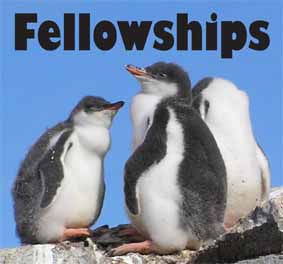 WMO, one of WCRP's co-sponsors) launches a joint fellowship program together with the Scientific Committee on Antarctic Research (SCAR). The fellowships sponsor research projects by early career scientists from developing nations conducting Antarctic research. The deadline for fellowship applications is 17 July 2019.
WMO's support to SCAR's well-established scholarship scheme launches this summer 2019. The SCAR program has, over the past 15 years, supported more than 60 early career researchers in their visits to an Antarctic research facility in or run by a SCAR member country. In its now-added support to that program, WMO focuses on young researchers from developing economies with a research project in a weather, climate, or operational hydrology related discipline.

The fellowship program had since its inception been supported by SCAR, the Council of Managers of National Antarctic Programs (COMNAP), and the Commission for the Conservation of Antarctic Marine Living Resources (CCAMLR). WMO now joins these Antarctic initiatives, as does the International Association of Antarctica Tour Operators (IAATO). Additional support for SCAR fellowships in 2019 is also provided by India, the Republic of Korea, and France.
The fellowships enable early-career researchers to join a project team from another country, opening up new opportunities and often creating partnerships that last for many years and over many Antarctic field seasons. Full details on the application process, which closes on 17 July 2019, are available on the SCAR home page.