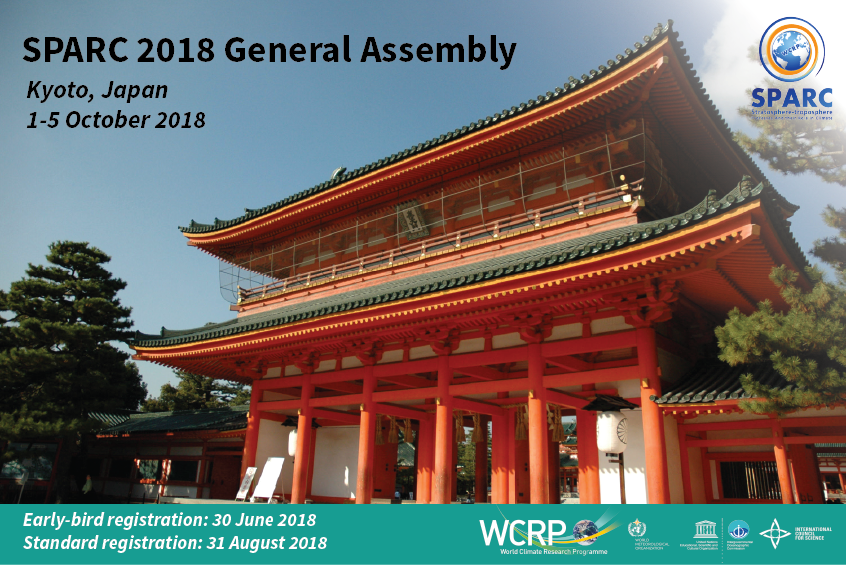 The WCRP SPARC Core Project will hold its General Assembly 2018 from 1-5 October in Kyoto, Japan. General Assemblies are an opportunity for SPARC, and in general for researchers working on climate-relevant stratosphere-troposphere processes, to take stock of achievements, to identify gaps and to anticipate future needs.

The SPARC General Assembly 2018 will center around the following six themes:
Connections of Atmospheric Composition and Chemistry to Weather and Climate
Climate Prediction from Weeks to Decades
Role of Atmospheric Dynamics for Climate Variability and Change
Atmospheric Impacts and Interactions Related to Tropical Processes
Advances in Observation and Reanalysis Datasets
SPARC Science for Society
Abstract submission is open until 1 April 2018. Please see the conference abstract submission website for details and instructions.
The SPARC General Assembly 2018 will be held back-to-back with the joint 14th iCACGP Quadrennial Symposium and 15th IGAC Science Conference (25-29 September, Takamatsu, Japan).