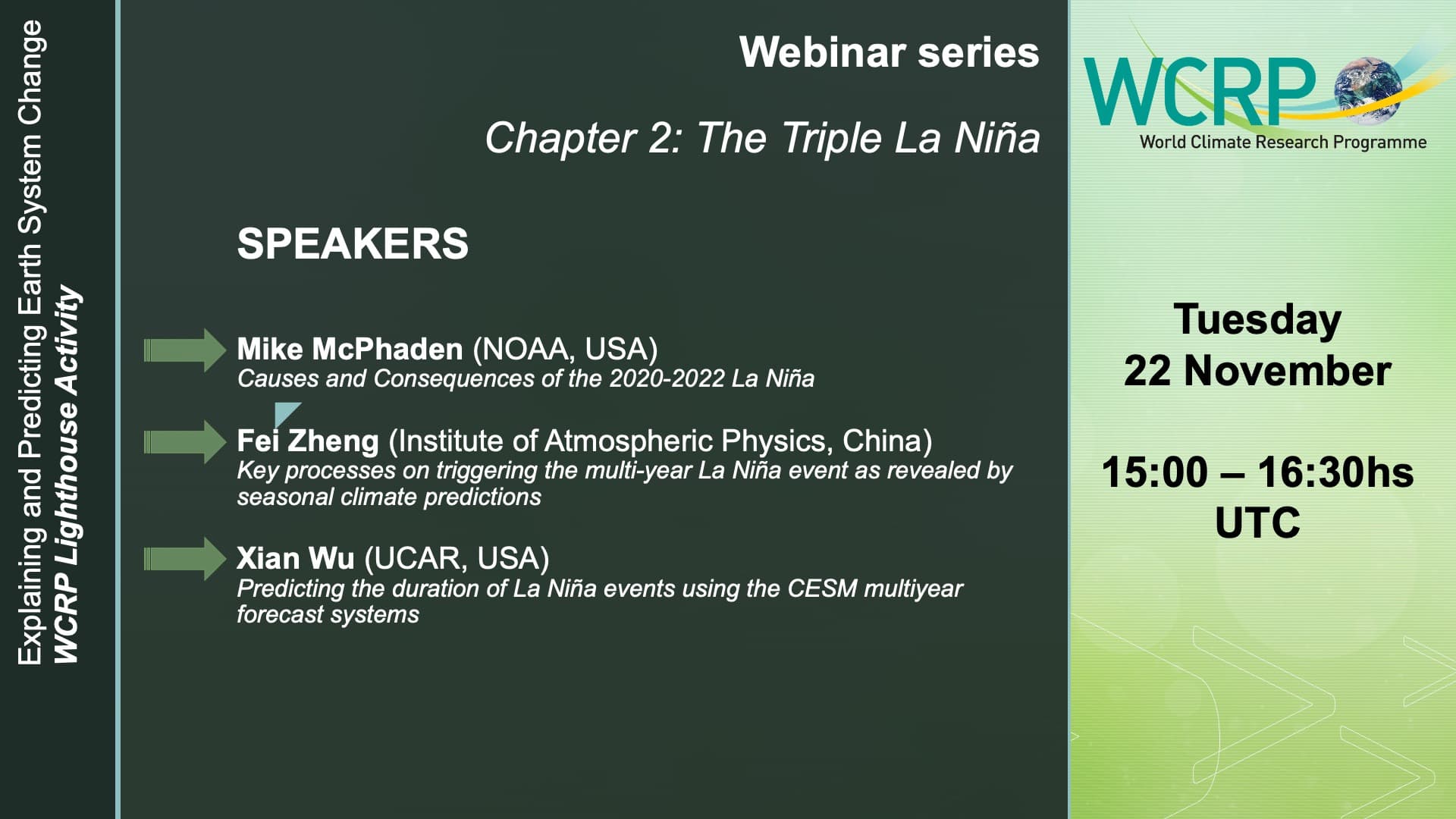 The WCRP Explaining and Predicting Earth System Change Lighthouse Activity invites you to join the second webinar of the series that will provide a discussion forum on topics focused on predicting and explaining a range of different climate phenomena and events, while supporting the further development of a scientific agenda.
This second webinar will focus on the Triple La Niña and will provide a view of causes, key processes and prediction of such event.
SPEAKERS:
Mike McPhaden (NOAA, USA): Causes
...