Conference Venue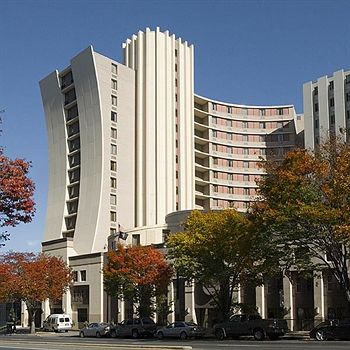 The Conference will be held at the:

Crowne Plaza Washington DC/Silver Spring
8777 Georgia Avenue
Silver Spring, Maryland 20910 USA

Situated in the heart of the art and entertainment district of Silver Spring, this deluxe Crowne Plaza hotel puts you within walking distance of fine shops and restaurants, as well as the Silver Spring Metro Station.
The location is ideal for exploring the nation's capital, and the Red Line Metro can quickly transport you to downtown Washington, DC to see the White House, National Zoo, Smithsonian museums and monuments.

Hotel amenities include: free Wi-Fi access, Business Center, full-service restaurant, and Fitness Center.

Special Group Rate Information
We have made arrangements with the Crowne Plaza for a special rate of US $181 per night +13% tax, which includes single or double occupany for standard double queen beds or one king bed. The US government per diem rate for lodging is $224.
Students New
If you are a graduate student and are interested in options for reducing the cost of lodging, please contact Shannon Macken (gewex@gewex.org).

Reservation Deadline New
In order to take advantage of this rate you must reserve your room no later than 13 April 2012 (new deadline). We expect the hotel to sell out so please make your reservation early to ensure that you have a convenient place to stay.

Make Your Reservation
You can make reservations by contacting the hotel directly at 1-301-589-0800 (1-877-252-8374 tollfree within the US) and identify yourself as a participant of the 4th WCRP International Conference on Reanalyses in order to receive the reduced rate. The Crowne Plaza has set up a special website (click here) for making room reservations for the Conference.
If you receive the message that "there are no rooms available" or experience any other problems in making reservations, please contact Alex Toribi (atoribio@cpdcsilverspring.com) with a copy to gewex@gewex.org.

To make reservations by e-mail please contact Alex Toribi (atoribio@cpdcsilverspring.com) or if you have questions regarding your reservation.

Alternate Lodging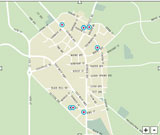 To see a map of all lodging available in the Silver Spring area, click here.