2016
In 2016 the countries that provided additional financial support were:
Argentina, Austria, Canada, China, Finland, Germany, Israel, Japan, New Zealand, Russia, Serbia, Switzerland, Turkey and the United States of America
Project Offices: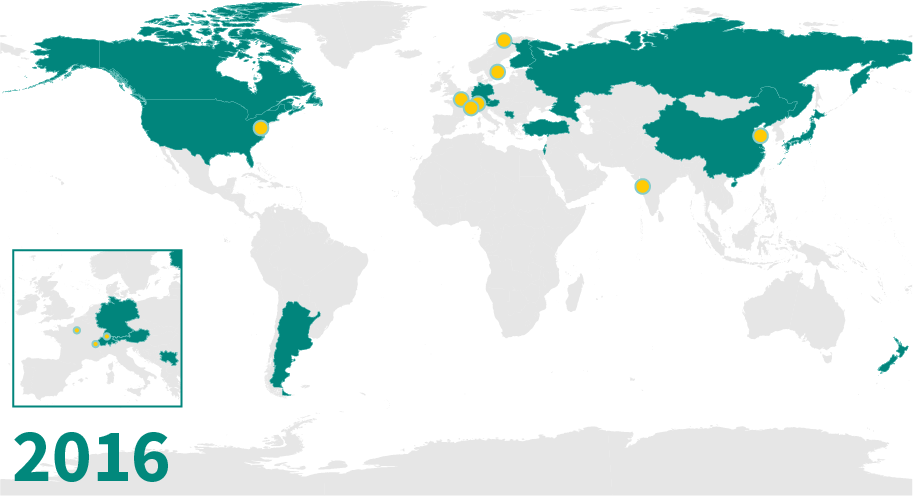 Map showing WCRP contributions in 2016. Countries that provided national contributions are shown in green. Locations of the WCRP Secretariat and Core Project International Project Offices are marked in yellow.
To find out about previous years please contact the WCRP Secretariat: This email address is being protected from spambots. You need JavaScript enabled to view it.