Consultant (part-time)
Narelle van der Wel joined the WCRP's Joint Planning Staff as a consultant in April 2016. She works in a range of areas including strategic planning and implementation, communication and outreach, and science coordination and support. Narelle is responsible for the process of implementing the WCRP Strategic Plan, which involves consultation with stakeholders and the wider science community and supporting the WCRP Joint Scientific Committee (JSC) in developing an Implementation Plan. Narelle is also responsible for communication, including the conceptualization, writing, editing and design of newsletters, website content and other WCRP communication products. She also supports WCRP regional activities and works with early career researchers to facilitate capacity building, education and outreach activities.
Narelle previously took charge of the logistics and planning for the WCRP Climate Science Week and the 40th Anniversary Symposium (December 2019), the WMO Public Science Lecture (2019), and took overall responsibility for the process of developing the WCRP Strategic Plan 2019-2028 (2019) and the WCRP Communication Strategy 2017-2020 (2017).
Narelle completed a Ph.D. in Polar Studies (Glaciology) at Scott Polar Research Institute, University of Cambridge (UK), focusing on numerically modelling the flow of ice streams in Antarctica. She then worked as a Postdoctoral Research Assistant at Scott Polar Research Institute on two projects, modelling of the flow of Greenland glaciers. In September 2018 she also completed a Postgraduate Certificate in Climate Change Management at the University of Edinburgh.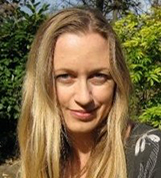 Switzerland


This email address is being protected from spambots. You need JavaScript enabled to view it.