Consultant
Narelle van der Wel joined the WCRP's Joint Planning Staff as a consultant in April 2016. From October 2017 she was given overall responsibility for the process of developing the WCRP Strategic Plan and WCRP Implementation Plan for the period 2019-2029. This includes extensive consultation with the WCRP Community and external stakeholders and supporting the WCRP Joint Scientific Committee in preparation of the plans.
Prior to this Narelle was responsible for WCRP communication, including the conceptulization, writing, editing and design of newsletters, website content and other WCRP communication products. Narelle also produced the WCRP Communication Strategy 2017-2020, which ensures that both internal and external communications are effective throughout the Programme.
Narelle completed a Ph.D. in Polar Studies (Glaciology) at Scott Polar Research Institute, University of Cambridge (UK), focusing on numerically modelling the flow of ice streams in Antarctica. She then worked as a Postdoctoral Research Assistant at Scott Polar Research Institute on two projects, modelling of the flow of Greenland glaciers. In September 2017 she also began a Masters in Carbon Management at the University of Edinburgh.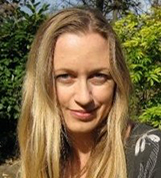 Switzerland


This email address is being protected from spambots. You need JavaScript enabled to view it.