Maria Ivanova was appointed as a member of the WCRP Joint Scientific Committee (JSC) in 2020.
Maria Ivanova is Professor and Director of the School of Public Policy and Urban Affairs at Northeastern University, Boston, United States.
Her work focuses on the performance of international institutions, implementation of international environmental agreements, and sustainability. She has been studying the United Nations Environment Programme and her book, The Untold Story of the World's Leading Environmental Institution: UNEP at Fifty, was published by MIT Press in 2021. Her current work examines national performance on global environmental conventions, and she engages with countries in East Africa to inform policy.
From 2014 to 2018, Ivanova served as a member of the Scientific Advisory Board of the UN Secretary-General, Ban Ki-moon. She is also an Andrew Carnegie Fellow and the Chair of the Board of the UN University Institute for the Advanced Study of Sustainability (UNU-IAS). She serves on the External Advisory Board of the Environmental Solutions Initiative at MIT, on the Sustainability Advisory Council at Yale University, on the Carnegie Climate Governance Initiative (C2G2) Advisory Group, and on the Board of the Millennium Institute. In 2018, she chaired the jury for the $5 million New Shape Prize for global governance by the Global Challenges Foundation.
For more information, see www.mivanova.com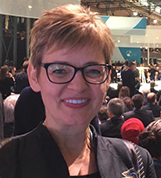 Director of the School of Public Policy and Urban Affairs at Northeastern University in Boston

(Liaison for RIfS)

Email

This email address is being protected from spambots. You need JavaScript enabled to view it.