Associate Professor Lisa Alexander was appointed as a member of the WCRP Joint Scientific Committee (JSC) in 2019. Lisa is also Co-chair of the WCRP Grand Challenge on Weather and Climate Extremes.
Lisa holds a Bachelor of Science and a Master of Science in Applied Mathematics from Queens University, Northern Ireland, and a Ph.D. from Monash University, Australia. Between 1998 and 2006 she worked as a research scientist at the UK Met Office Hadley Centre, with a year on secondment at the Australian Bureau of Meteorology. Lisa's primary research focuses on understanding the variability and driving mechanisms of climate extremes. Of particular significance is her ongoing work assessing global changes in temperature and rainfall extremes, which has contributed significantly to Intergovernmental Panel on Climate Change (IPCC) assessments.
In 2011, Lisa was awarded the Priestley Medal by the Australian Meteorological and Oceanographic Society and the 2013 Australian Academy of Science Dorothy Hill award for her contribution to this field of research. She contributed to the IPCC assessments in 2001 and 2007 and to the 2012 Special Report on Extremes and was a Lead Author of the IPCC's 5th Assessment Report. As well as being selected as a member of WCRP's Joint Scientific Committee from 2019, Lisa also Chairs a World Meteorological Organisation Commission for Climatology Expert Team.
For more information and contact details see Lisa Alexander's contact page.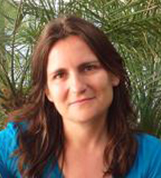 Associate Professor
Climate Change Research Centre
University of New South Wales

(Liaison for GEWEX)

Email

This email address is being protected from spambots. You need JavaScript enabled to view it.