Overview and News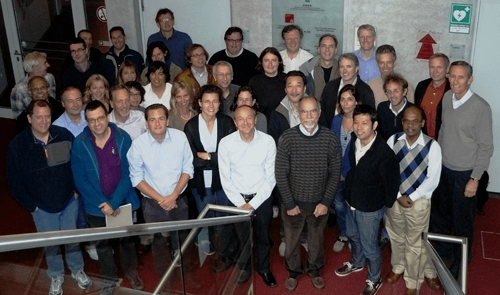 15th Session of WGSIP held jointly with WGCM at MPI-M, Hamburg, Germany on 24-26 September 2012
---

15th Session of WGSIP - Joint with 16th Session of WGCM, 24-26 September 2012, Max Planck Institute, Hamburg, Germany

Making Sense of of the Multi-Model Decadal Prediction Experiments from CMIP5, 26 June - 1 July 2011, Basalt CO, USA

14th Session of the Working Group on Seasonal to Interannual Prediction - 12-14 September 2011, Trieste, Italy. - download report.

Data and Bias Correction for Decadal Climate Predictions
CMIP-WGCM-WGSIP Decadal Climate Prediction Panel, International CLIVAR Project Office Publication Series 150, 5pp, 2011.

Assessment of Intraseasonal to Interannual Climate Prediction and Predictability, National Academy of Sciences, 2010.

B. Kirtman and A. Pirani, 2009: The State of the Art of Seasonal Prediction Outcomes and Recommendations from the First World Climate Research Program (WCRP) Workshop on Seasonal Prediction, BAMS, DOI: 10.1175/2008BAMS2707.1

Download the WCRP Position Paper on Seasonal Prediction - the outcome of the First WCRP Workshop on Seasonal Prediction held in Barcelona Spain on 4-7 June 2007.